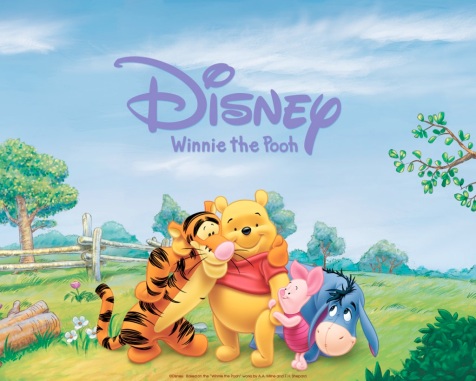 By Evy Baehr, Associate Editor
The ever-so-iconic WINNIE THE POOH has a new movie that truly depicts why we love Pooh so very much. With a tweak on the traditional and original, WINNIE THE POOH is adorable. Movieguide® was

able to explore the insides of the Disney Animation Studios where we got a gist of the creative process of some legendary Disney animators and voices.
It seems to be that, no matter what, the crew tried to stay true to the traditional:
"We were very reverent towards the material," said directors Don Hall and Stephen Anderson.
Senior Story Artist, Burny Mattinson, added, "We wanted to really get back to the roots of things. We kept it simple purposely. . . . We didn't' want to destroy it. We didn't want to go off and try to modernize it. I think we would have blown it if we had."
Even the voice of Pooh and Tigger, Jim Cummings, is true to tradition.
"The truer to the tradition, the better to me," Cummings asserted. "I really enjoyed going back to the original, because it's the stuff that no matter how old you are or young you are it's the very first one."
Interesting enough, Walt Disney himself didn't think Winnie the Pooh could be made into a feature length movie, to which Hall and Anderson said, "We thought those shorts were very successful as shorts. Thankfully, we had the wonderful characters that they created. . . . We had all that great work to stand on. It gave us a certain amount of confidence to go forward because we are starting with something that is already really great."
Cummings noted that it's pretty remarkable that the tradition of Pooh has "about three and a half generations" that have been enjoying the stories.
And, the audience that can watch Winnie the Pooh is a broad audience, say Hall and Anderson.
"I don't think we threw out anything that was ever too far," Hall said
---
"We're parents and we see plenty of movies that aren't funny," Anderson added. "So, we just really felt strongly that it was a broad audience thing."
What makes Winnie the Pooh resonate with so many generations?
"They're evergreens," Cummings answered. "Little ones and big ones will always have a place in their hearts for fantasies, compassion and love. These guys are the embodiment of it you know because they're heartfelt but they are not corny. They're sentimental but they're not sappy, and it's just true. It's good stuff. It just resonates."
As for Tom Kenny, who played Rabbit, doing the movie was a slightly different deal. Not having to be a complete voice match for the known Rabbit character, he tried to "likeability him up a little." Rabbit is seen as the "cranky old man down the street," Kenny said, but he still has love for his friends at the Hundred Acre farm.
Directors Don Hall and Stephen Anderson told Movieguide® the moral behind the stories.
They said the stories are all about friendship, because this small group of characters that all live in the same neighborhood, they're connected, and it's about how they interact with each other all the time. However, they particularly wanted their story to be about the notion of what are you willing to give up for your friends, what are you willing to sacrifice.
"There is no fade, there is no trend," Cummings added. "There will always be room in your heart for sweet heartfelt compassion and friendship and love and all of these things."
Do you enjoy articles like this?