Published: September 1, 2021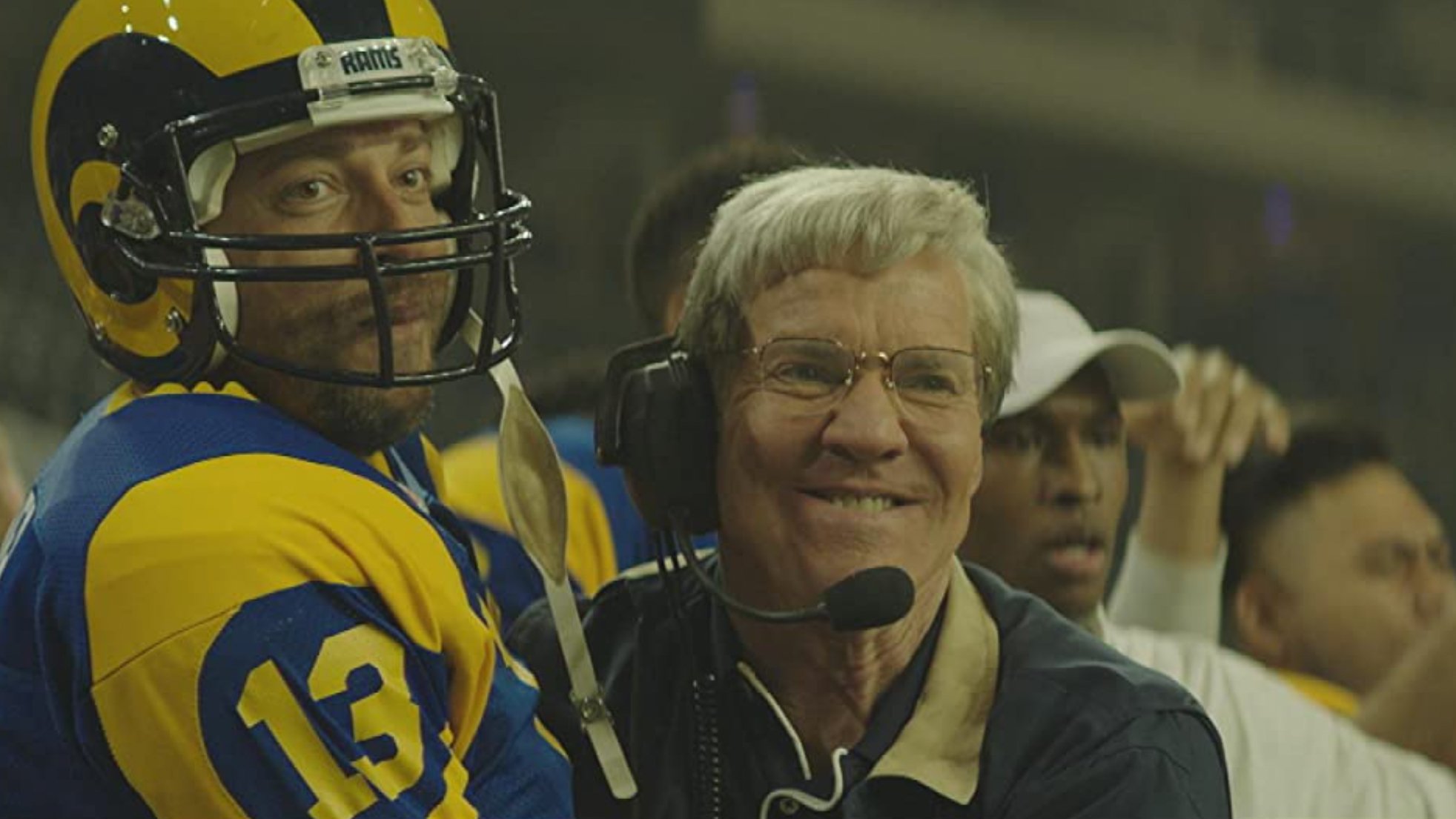 'It's Full of Hope. It's Full of Faith': AMERICAN UNDERDOG to Hit Theaters on Christmas
By Movieguide® Staff
During CinemaCon, Lionsgate announced that the Erwin Brothers' upcoming Kurt Warner biopic, AMERICAN UNDERDOG, will premiere on Christmas Day 2021.
"This movie perfectly aligns with the emotions of the holiday season: The power of faith. A drive to bring out the best in all of us. The strength of family. And of course, the height of the NFL championship season. When you take all of that together, the perfect release date for this movie is Christmas day, and that's where we have decided to date it," Joe Drake, chairman of Lionsgate's Motion Picture Group, said.
The movie will star Zachary Levi as Kurt Warner, who also shared the exciting news on his Instagram.
"In the middle of the pandemic, myself and a wonderful group of folks had the extreme fortune to bring this story to life," Levi wrote. "A story about underdogs. Not just Kurt, and his incredible rise to fame in the NFL, but also his wife Brenda, and their kids. It's about the underdog in all of us, and the faith and commitment it takes to beat the odds, and then some. This Christmas, we get to share this story with the world, and I truly hope you have the opportunity to see it. It's full of hope. It's full of faith. It's full of love. Oh, and there's a little football in there too."
The movie also stars Anna Paquin, Dennis Quaid, Hayden Zaller, and Ser'Darius Blain.
I CAN ONLY IMAGINE and I STILL BELIEVE directors Andrew and Jon Erwin also shared the news with fans.
"Just announced! @americanunderdg is getting a Christmas Day release. So humbled to tell @kurt13warner @brendawarner story of hope. And I'm super proud of the team that helped us bring it to life. @zacharylevi @_annapaquin @dennisquaid @serdariusblain @haydenzaller Can't wait for everyone to see this film! Apparently my wife just informed me I'm so excited I'm up posting this in the middle of the night haha!" Andrew wrote on Instagram.
Movieguide® previously reported on the movie:
Zachary Levi will star as the former NFL two-time MVP and Hall of Fame quarterback Kurt Warner in the upcoming biopic AMERICAN UNDERDOG: THE KURT WARNER STORY. Jon and Andy Erwin are directing and producing the movie under their Kingdom Story Company alongside Mark Ciardi and Kevin Downes.

Production is scheduled to start later this year. The movie will be co-produced by Kurt and Brenda Warner and distributed by Lionsgate.

"Kurt's story is one of relentless faith – in his own abilities but even more so in a higher power," Levi said. "When I read Kurt's story, I identified with the quiet strength he found to persevere – that's something I think anybody can recognize in their own lives. This is the kind of underdog story that sports movies are all about, and the fact that it's true makes it even more special. I'm thrilled to be part of bringing his story to audiences."

The Erwin Brothers acquired Warner's life rights under the Kingdom Story banner and are basing the screenplay off of interviews from Warner's career and his memoir All Things Possible: My Story of Faith, Football and the First Miracle Season.

"For our last several films, we have brought inspiring real life stories to the big screen and there is something magnificent and magical to Kurt's rise as a champion," Jon Erwin said.