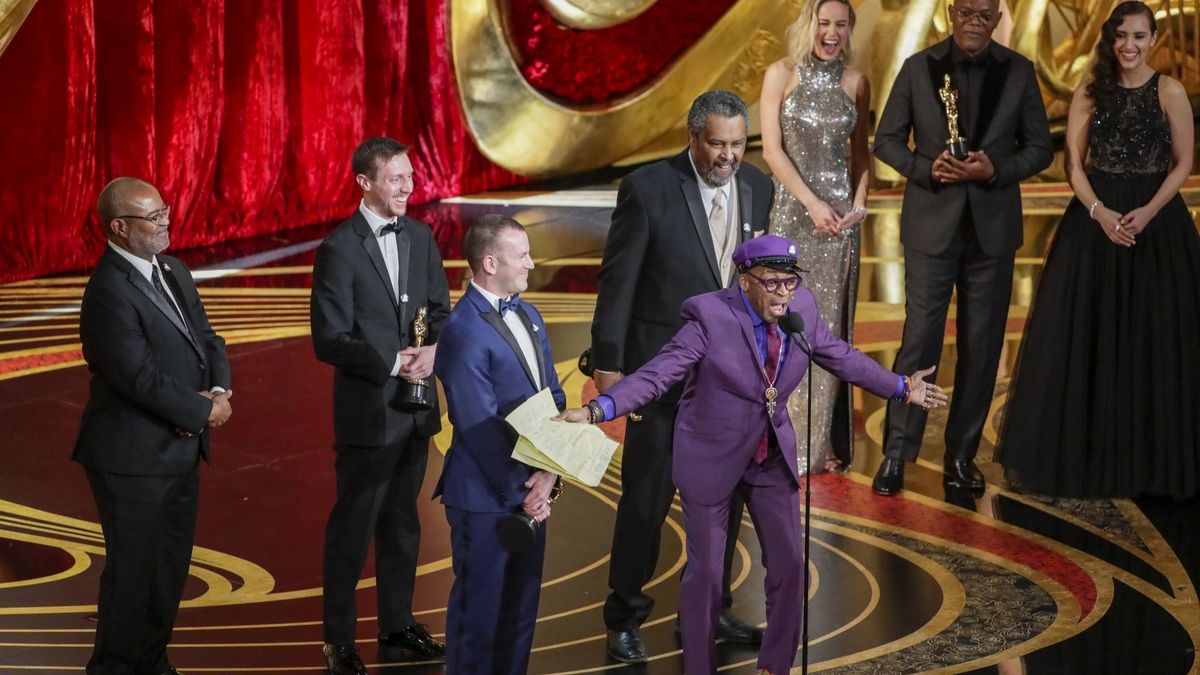 The Oscars Once Again Shows It's a Show that Divides Instead of Unites
By Tess Farrand, Staff Writer
The early months of each calendar year are a big deal for filmmakers in Hollywood as award season recognizes industry filmmakers from the previous year. Last evening, The Oscar's aired on ABC. Like the Golden Globes, there were some good moments, but also some awkward and political moments too, the latter of which we can guarantee you won't have to experience at tonight's Movieguide® Awards on Hallmark.
The Oscars were host-less for the first time since 1988. It opened the show with a two-song medley of QUEEN songs in tribute to BOHEMIAN RHAPSODY. "We Will Rock You" transitioned into "We Are the Champions" performed by singer Adam Lambert (AMERICAN IDOL) and QUEEN. It was meant to be a replacement for the usual opening monologue of the host, but left an eerie feeling of Hollywood championing themselves…
The Oscars weren't without political grandstanding in a few acceptance speeches, especially from BLACKKKLANSMAN director Spike Lee, who fumbled through a political rant, calling people to vote President Trump out of the white house. Later in the show, attendees reported that Lee attempted to storm out of the auditorium angrily when GREEN BOOK was announced the winner of Best Picture. Lee once said he dislikes "interracial couples"; criticized whites moving to Harlem; and  said Charlton Heston "should be shot."
Some other moments that were uncomfortable included Jennifer Hudson (DREAMGIRLS) dressed in a cape to mimic the Supreme Court Justice Ruth Bader Ginsberg's attire for her performance of the original song from the documentary RBG, as well as quick joke about menstruation from the team that won for Best Documentary Short.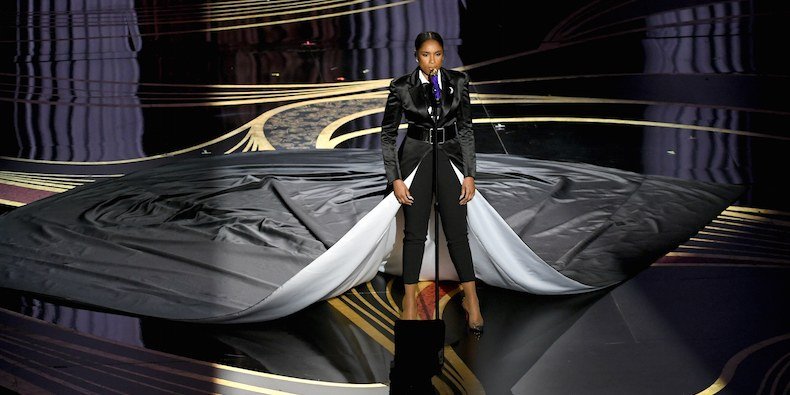 Some positive highlights include Regina King saying, "God is good all the time," in her acceptance speech for IF BEALE STREET COULD TALK and Pharrell quoting from 1 Corinthians 13:11 before presenting an award to SPIDER-MAN: INTO THE SPIDER-VERSE. GREEN BOOK took home the grand prize of Best Picture and had a nice moment where the director stressed the importance of love in the movie. Additionally, many of the winners from the evening gave credit to their parents and loved ones for their support. Even though the Mr. Rogers documentary WON'T YOU BE MY NEIGHBOR was snubbed, his recognizable voice was featured in a video montage in the early moments in the broadcast.
In preparation for "Oscar Sunday," I asked many people if they were planning on watching and not one person said, "yes." Instead, I received a bunch of eye-rolls and comments life, "oh, it's too long," or "I don't care about that show anymore." These sentiments seemed to be shared by many Christians, or just general moviegoers, showing that on many levels Hollywood isn't entertaining the public.
To sum up the problem sufficiently, the premise for award shows in Hollywood is to help motivate filmmakers and entertainers alike to create more content, but so many moviegoers are sick of the political correctness.
That's why Movieguide® is so passionate about making a different type of award show — one that features movies that only celebrate messages of faith and family. For the past twenty-seven years, Moveguide® has recognized family-friendly entertainment at the Movieguide® Awards to remind Hollywood that there is a huge hunger for this sort of entertainment, and more importantly, that it doesn't go unnoticed. At tonight's show on Hallmark, Presenters like Jon Voight and Lacey Chabert will award nominees for "Best Movie for Family Audiences" along with the "Epiphany Prize" for Inspiring Movie and TV Show respectively, some awards you won't see at the Oscars.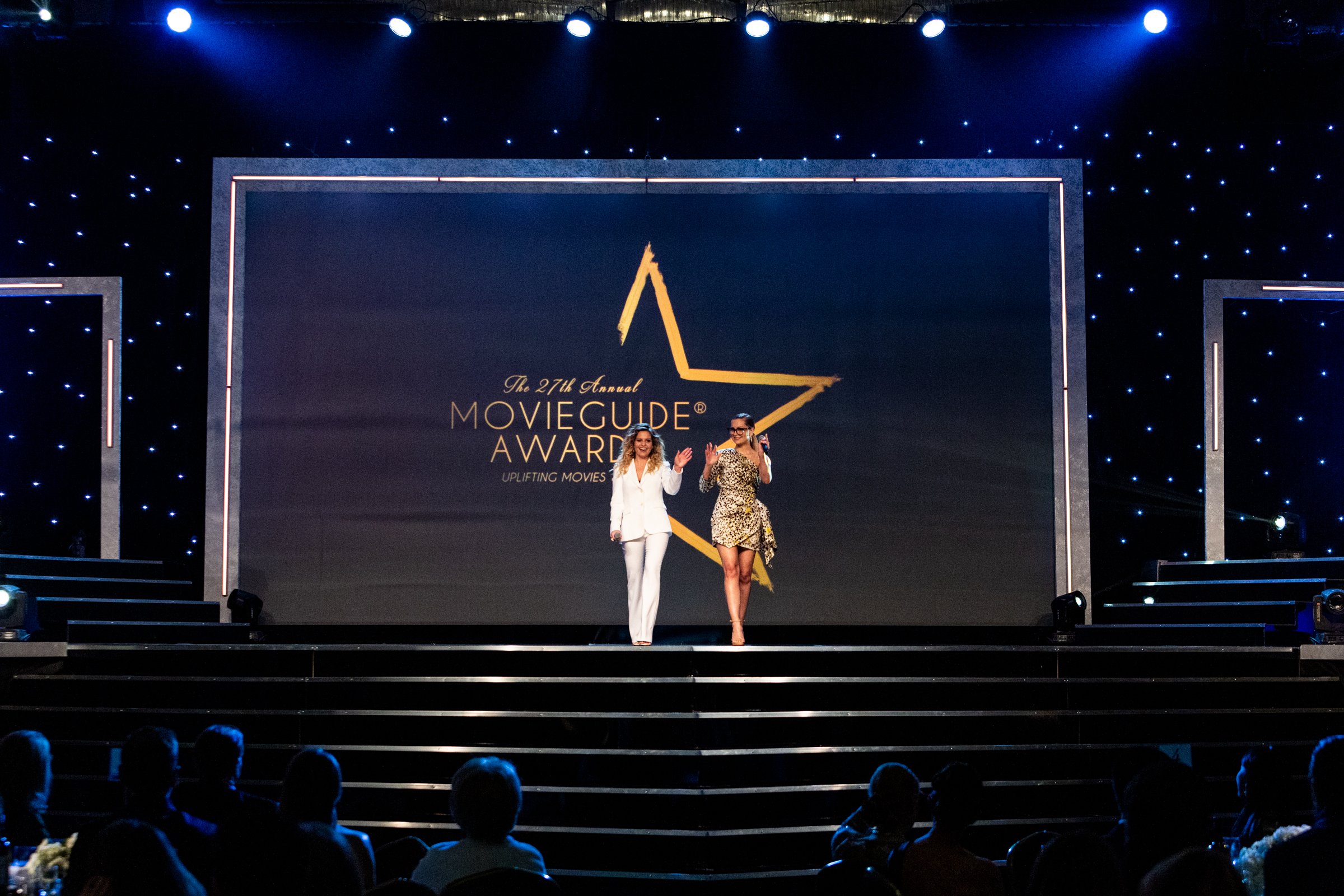 Candance Cameron Bure (FULLER HOUSE, A SHOE ADDICT'S CHRISTMAS) and her daughter Natasha Bure (THE VOICE) will host the occasion that will also feature other notable celebrities, including some familiar Hallmark faces, that have a heart for this exact message. But, hey, don't just take our word for it. Tune into Hallmark Channel at 10 pm EST/ CST or 9 pm PST to see for yourself!
The complete list of nominees is available here.