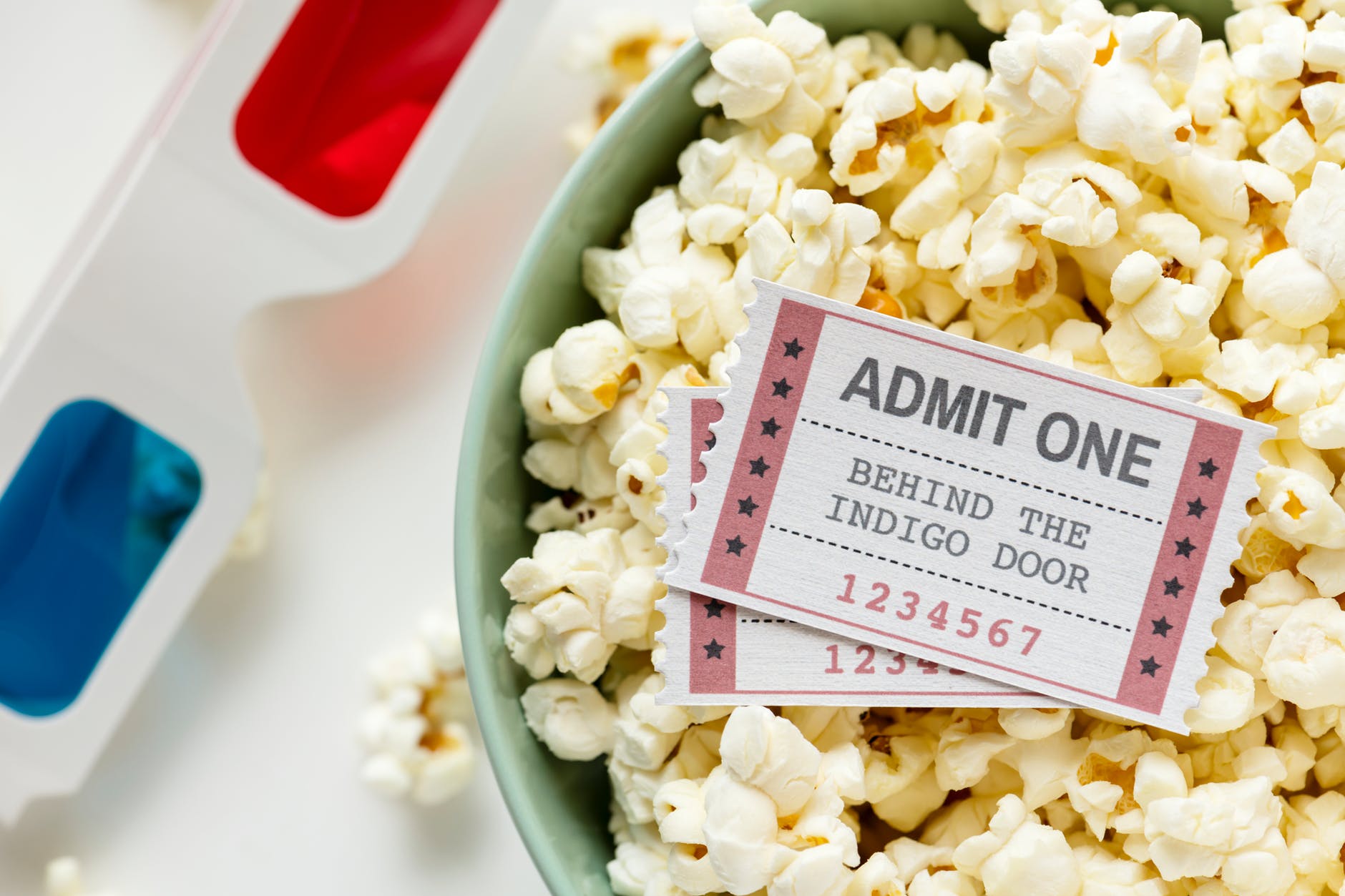 3 Lessons I Learned Working at a Movie Theater
By Tess Farrand, Staff Writer
When I was an employee at a movie theater, I learned so much. Aside from the fact that it was the single most humbling job ever (spilled slushies and burnt popcorn smells will really test your patience), I got to see how audiences reacted to current movies and impart some of my recommendations to them. Still, some memories stick out more than others.
One particular afternoon, I was on my way to clean an auditorium, and I noticed a mother talking to one of the managers. She was with what I presumed to be her two sons, one of whom looked to be a teenager. I asked one of my fellow workers what they were discussing, and apparently, she was explaining that she was unhappy with the movie they selected to view because the movie had more magic in it than she was expecting. This discerning mother was a Christian, and, in the exchange with the manager, she was relaying how the movie conflicted with her Christian beliefs. She and her two children left about 15 minutes into the movie, and because they didn't choose to stay for the entire movie, my manager happily gave her a refund.
I was pleasantly surprised at how the theater and my coworkers handled the exchange. No one chatted about this mother's reasons from a negative standpoint. This leads me to speculate two things: one, perhaps everyone was too busy with other work things to say whether or not they agreed with her; and, two, refunds happen more often than you think.
Reflecting on this moment, here are my takeaways:
1. Since going to the movies is more these days, audiences truly want to get the most bang for their buck. Depending on the theater chain, you might be able to get your money back if the movie is offending you. Just like the concerned mother in the story above, if you're feeling uneasy about what's on screen, all you have to do is gather your personal things and walk out. Of course, the goal is for you to not be in that situation in the first place, which is why we recommend you read a Movieguide® review first at movieguide.org. Know before you go.
2. Kindness counts. Both the mother was calm and collected when she voiced her concerns to the manager. Not only is this a telling example of her Christian character, but it also sticks out in comparison to the other customer service complaints the theater gets on a daily basis. Trust me, it's not a job for the faint of heart, and these individuals work painstaking hours and even holidays to give you a pleasant movie-going experience.
" Be wise in the way you act toward outsiders; make the most of every opportunity. Let your conversation be always full of grace, seasoned with salt, so that you may know how to answer everyone." – Colossians 4:5-6 (NIV)
3. This exchange strengthened me as a fellow sister in Christ. I empathized with the way the customer wants to raise her children and it encouraged me to see her resolve to represent Jesus to her children when a movie did not. She had no idea if the manager was a Christian or not, but even in passing to go do my job, I stood united with her.
After this occurred, I myself had to call my manager on more than one occasion to give a customer a refund, and I thought of the whole process with a heightened sense of appreciation for audiences. Since we spend so much time with advertisements, technology and entertainment, having the power to choose what we spend our money on gives us tremendous power since all of those avenues rely on our business. Like the customer I saw, we all can have the courage to say "no" to putting money towards entertainment that goes against our worldview.
Next time you see a movie, know what you're selecting. Our reviews can help you. There's no time better than today to improve your media-wisdom.