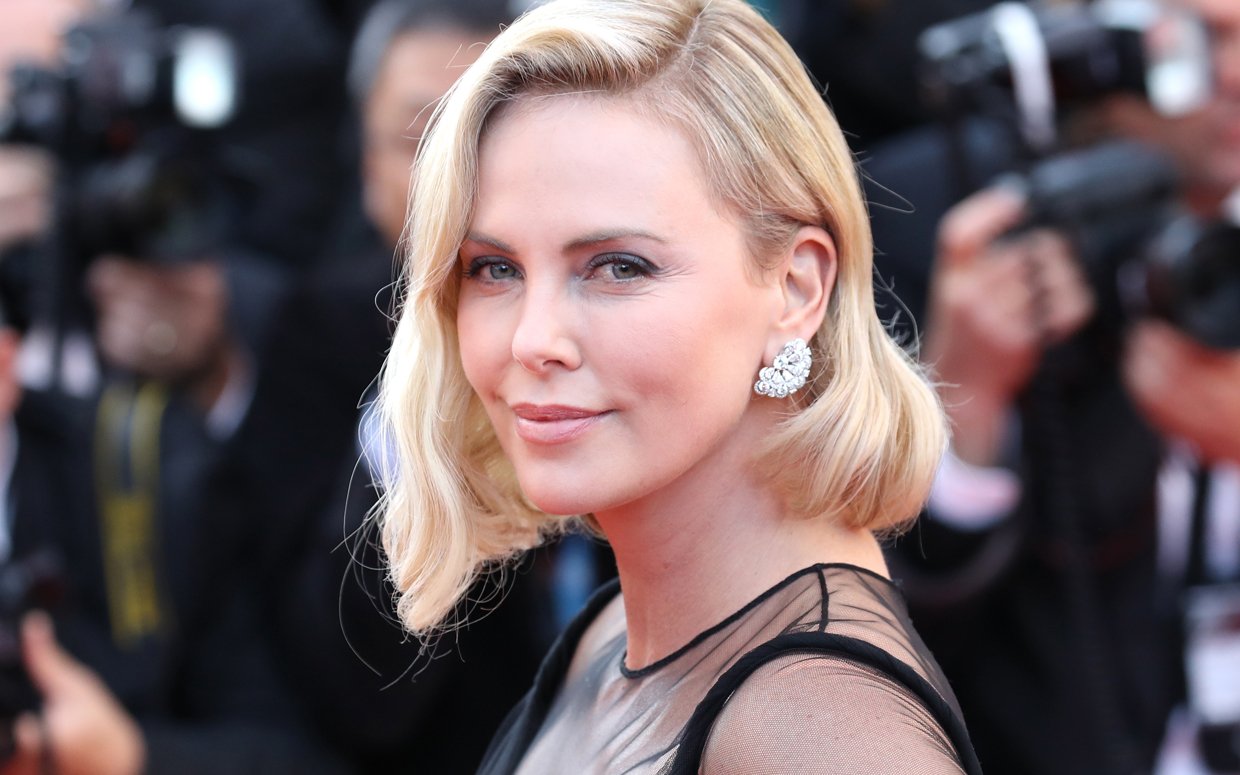 Actress Charlize Theron Insists Her Son is a Girl
By Movieguide® Staff
"Yes, I thought she was a boy, too," actress Charlize Theron said, "until she looked at me when she was three years old and said: 'I am not a boy!'"
Theron has been acting in the entertainment industry for decades and is known for her roles in movies like SNOW WHITE AND THE HUNTSMAN and THE ITALIAN JOB. However, in recent days, Theron is getting media attention for comments she made about her adopted child Jackson.
The 43-year-old actress got candid in a recent interview that she is raising her 7-year-old son as a girl. The Daily Mail reports, "for years now, rumors have swirled that Charlize has, in fact, been raising Jackson as a girl….photographs have appeared of the child wearing skirts and dresses and with long, braided hair, Hollywood gossips have wondered what on earth Jackson's mother thought she was doing."
Theron said unashamedly, "so there you go! I have two beautiful daughters who, just like any parent, I want to protect, and I want to see thrive," she added, "They were born who they are and exactly where in the world both of them get to find themselves as they grow up, and who they want to be, is not for me to decide."
Although she doesn't believe it's her decision to select her child's gender, Theron's decision to adopt came with much consideration. The Hollywood actress said, "adopting is not something you take lightly, any more than going through pregnancy is. It's not like you wake up one morning, think: 'Hmm, I think I'll adopt,' and, by 4 pm the same day, you have a baby!"

It's tragic to realize that we're living in a world where children are being psychologically and emotionally harmed in the name of political correctness. Breitbart reports the harm gender confusion can be for children, "The American College of Pediatricians reported that 'as many as 98% of gender-confused boys and 88% of gender-confused girls eventually accept their biological sex after naturally passing through puberty.' The college added that 'conditioning children into believing that a lifetime of chemical and surgical impersonation of the opposite sex is normal and healthful is child abuse.'"
In a previous article about gender-confusion, Movieguide® echoed the importance of holding true to gender distinctions as created by God. We can only hope, pray and continue to tell the truth about living the life that God has given us, and encouraging our children to do the same.