Published: May 17, 2022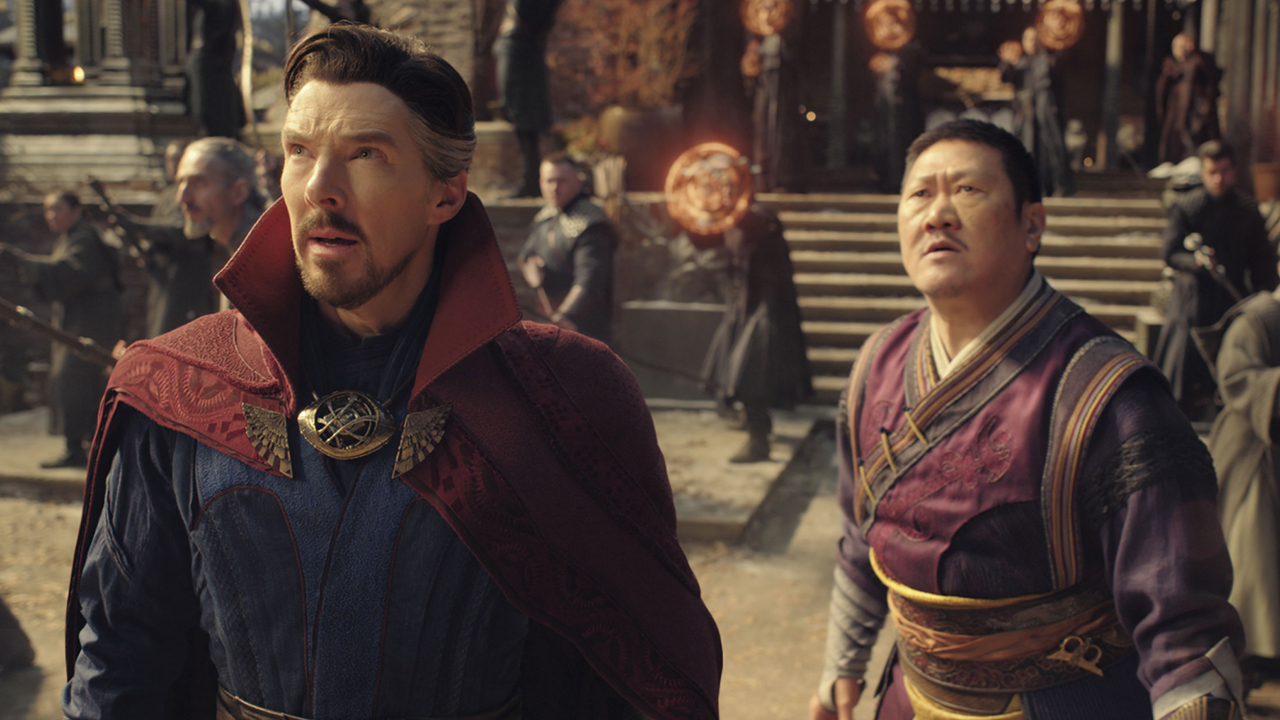 Magic-Filled DOCTOR STRANGE 2's Second Weekend Spells Disaster For Marvel's Latest Blockbuster
By Movieguide® Staff
In its second week, Marvel's DOCTOR STRANGE IN THE MULTIVERSE OF MADNESS box office numbers fell by 67%, according to Disney.
The second-week drop-off is expected of most movies, even MCU blockbusters. However, the steep decline for DOCTOR STRANGE 2 is one of the largest in Marvel's theatrical history.
Deadline credited DOCTOR STRANGE 2's lackluster numbers to "bad word of mouth," and middle-of-the-road scores from CinemaScore and other critics.
However, Movieguide®'s review of the Doctor Strange sequel notes that Marvel upped the amount of immoral content, which has proven to be less successful at the box office year after year.
A portion of Movieguide®'s review reads:
In DOCTOR STRANGE IN THE MULTIVERSE OF MADNESS, a convoluted Marvel movie, Doctor Stephen Strange meets America Chavez. A scary demon is chasing America. It wants to absorb America's power to travel between universes. Stephen decides the best person to help him defeat the demon is Wanda Maximoff, the Scarlet Witch. Their meeting goes well at first, but it turns out Wanda has been behind the demonic creatures attacking America. Wanda wants to use America's power to steal two children from a version of herself in another universe. Can Wanda be stopped?

MULTIVERSE OF MADNESS has some fun plot twists, battles and lighthearted, touching moments. It also has a positive moral, redemptive premise. For example, the movie's hero, Doctor Strange, is trying to protect the teenage girl and stop the evil, selfish villain. There's also a redemptive finish promoting repentance and extolling the love children have for their mother. However, MULTIVERSE OF MADNESS has a mixed pagan worldview with false religion and evil occult content. It also contains some obscenities, one GD profanity, scary moments, and brief, minor politically correct references to homosexuality.
The strong occult content shows just how prevalent occult content has become today.
Movieguide® previously reported on how mainstream media normalizes witchcraft:
Disney's new lineup of Tarot decks confirms the current cultural push toward occult spiritual practices and normalization in all forms of media.

"Truly there is a tarot deck for almost any interest out there," Banshee ShadowWolf, a retired librarian and longtime tarot reader, said.

Although Disney has made a name for itself through family-friendly content and entertainment, their new Tarot Decks are more than simple nods to fantastical princess movies or classic characters.
As Marvel and Disney continue to push the envelope of what is considered moral, blockbuster movies will continue to suffer at the box office.
Read More: ETERNALS Cements Itself as the Lowest-Rated Marvel Movie Ahead of Release