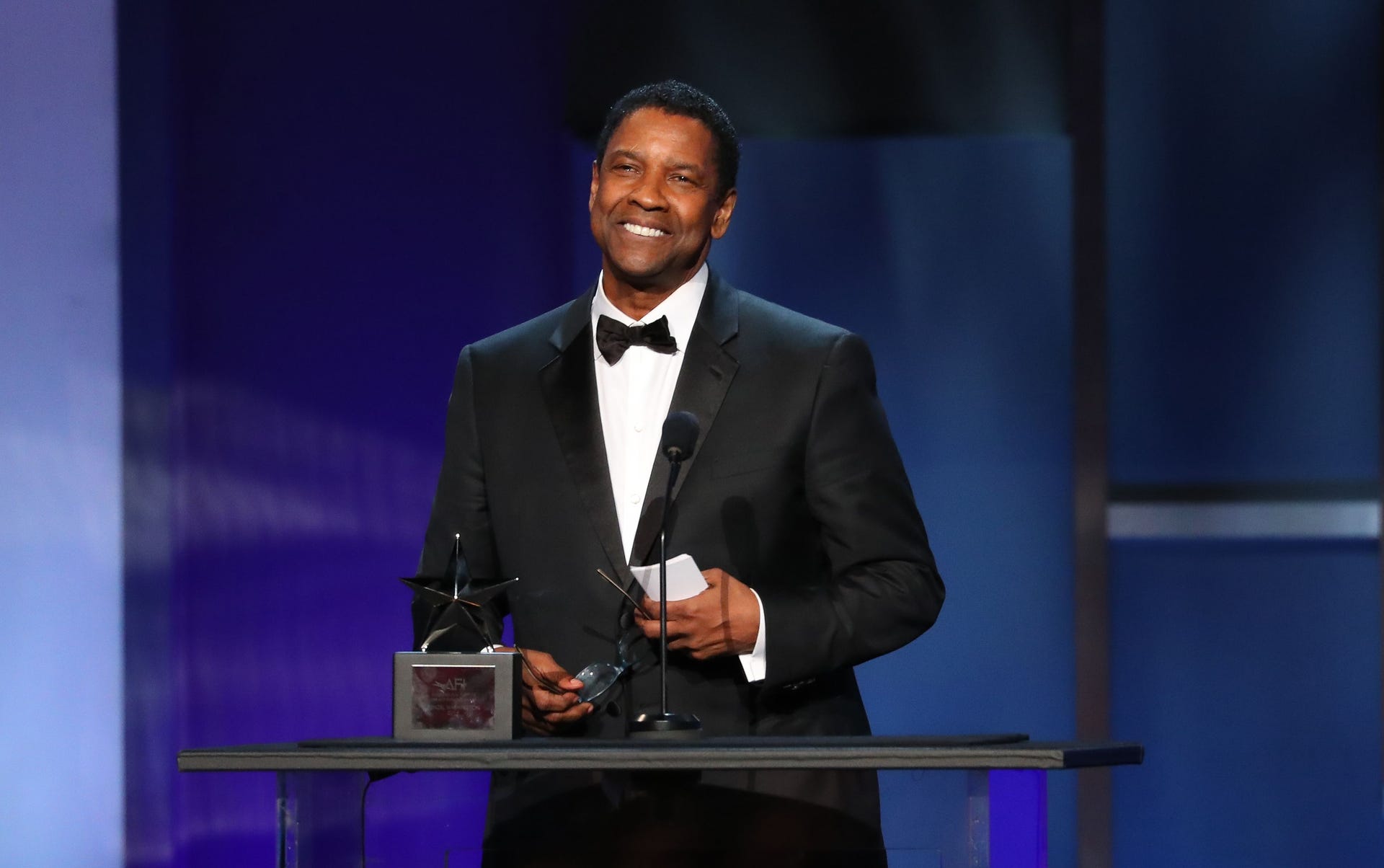 Major Hollywood Stars Honor Denzel Washington, Who in Turn Honors God from the Stage
By Tess Farrand, Staff Writer
You know him from movies like GLORY, REMEMBER THE TITANS and THE PREACHER'S DAUGHTER. The 64-year-old actor, Denzel Washington, was recognized for his career achievements at the American Film Institute Gala on Thursday night for his innovative work on screen. Actors like Chadwick Boseman (BLACK PANTHER) and Michael B. Jordan (BLACK PANTHER, CREED) presented Washington with the 47th Lifetime Achievement Award. The actor, in turn, took the opportunity to redirect the credit to God.
Washington is a believer in Christ and isn't shy of discussing the biblical principles he brings into his marriage and sharing that he attends church. On the grand stage at AFI's gala, while accepting his award, he was humbled and declared, "if nothing else, I am living proof of the power of God." The actor added, "anything you think you see and you think you know where it comes from, the opportunities that I have been afforded, I have been given by the grace of God."
Washington's fellow actors continued to praise him. Mahershala Ali (GREEN BOOK) said,
"Mr. Washington's arrival was a seismic moment for my generation. It was hard to articulate the pride we all felt in seeing one of us as a leading man working at the highest level" Rapper and actor Jamie Foxx was also in attendance and said a few words about Washington and posted about the evening on his Instagram saying, "An epic night celebrating our artistic king Denzel Washington… #afilifeachievementaward… I cannot describe the feeling we had watching his work… Denzel is second to none…it was also a blessing to run into a young man who is putting his own artistic footprint on the world…"
This isn't the first time Washington has used a stage to honor God. In 2015, Washington spoke at Dillard college and reiterated God's faithfulness to graduates, telling them, "there's never been a time where God didn't direct, protect and correct me. There may have been times where I was less than faithful to Him, but He had faith in me."
We love seeing faith proclaimed in Hollywood!