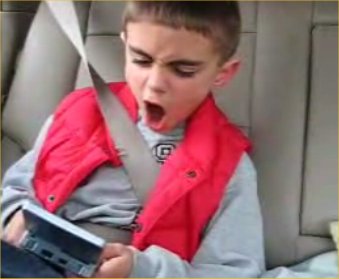 Nintendo's new-generation DS console, hitting American stores next month, will feature 3D games that can be played without special glasses, but these unique games will be accompanied by a health warning recommending children aged six and under don't because doing so could damage their eyes.
The 3D illusion of depth in these games can be increased or decreased to accommodate both two and three-dimensional gameplay. Nintendo encourages the use of the console's "parental control" function to prohibit young children from playing in 3D. The company also noted that some players feel more tired when playing 3D games.
Nintendo will host a free three-day promotional event in Tokyo this month to allow gamers a sneak peak of the new console. The company says it "will offer 2Ds alone to children aged six and younger."
– Source: Big Hollywood, 12/30/10.