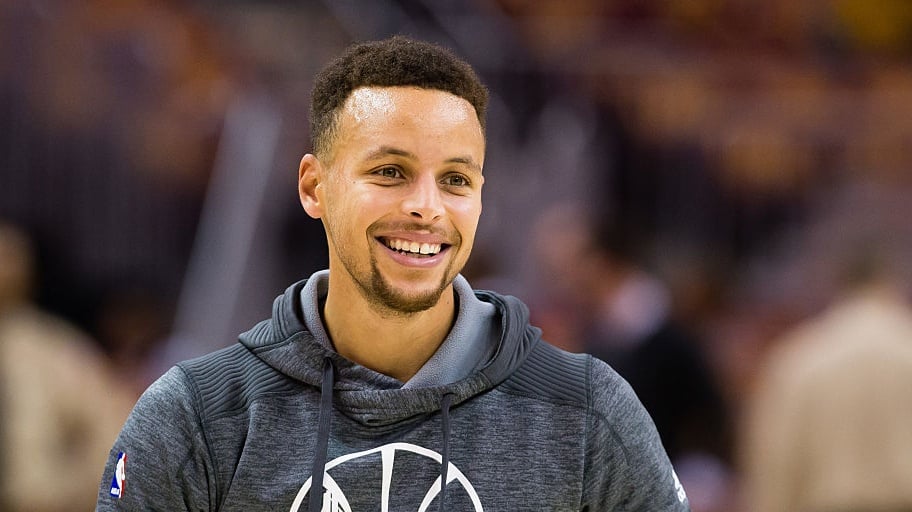 Pro Basketball Player Stephen Curry Teams Up with Christian Producer for New Faith-Based Movie
By Tess Farrand, Staff Writer
This past summer, Movieguide® reported that popular professional basketball athlete, Stephen Curry of the Golden State Warriors, planned to form his own production company, called Unanimous. Curry and his team's goal was simple: create faith-oriented projects that a wide variety of audiences would enjoy. Just a few months later, it appears Curry's taking things seriously, partnering with Christian producer Devon Franklin for his new movie called BREAKTHROUGH.
BREAKTHROUGH tells the true story of Joyce Smith, a mother whose 14-year-old son fell through a frozen lake in Missouri and was declared lifeless. As told in Joyce's book THE IMPOSSIBLE, the mother sat by her son's body and prayed until he miraculously came back to life.
Chrissy Metz (THIS IS US) stars as Joyce Smith, accompanying an impressive list of talent including Josh Lucas (SECONDHAND LIONS) and Topher Grace (SPIDER-MAN 3).
Curry's excitement for the new venture comes in part because the story directly corresponds with values he holds dear. He mentioned, "It's a story about the power of prayer and perseverance, and one I immediately connected to. After reading the script, I knew I wanted to be a part of bringing it to life onscreen."
Franklin also produced the faith-based hits and Movieguide® Award-winning movies MIRACLES FROM HEAVEN and THE STAR. The Christian producer also wrote the book The Hollywood Commandments. Franklin notes how Curry's fan-base will help draw attention to the movie as well as grow their grassroots marketing strategy, relying heavily on social media and videos. "He will bring attention to this story, which I think is powerful."
Audiences can look forward to BREAKTHROUGH when it releases in theaters in April of 2019. Check back with Movieguide® as we share interviews from a visit we had on the set of BREAKTHROUGH early this year.
Tim Tebow, another popular athlete is trying his hand at filmmaking while sticking to the sports he knows best: football. Along with Tebow, the Kendrick Brothers plan to release a movie in August 2019, and the Ewrin brothers of I CAN ONLY IMAGINE have a slew of faith-based projects underway.
Could 2019 be the biggest year of faith-based entertainment?