Published: September 2, 2021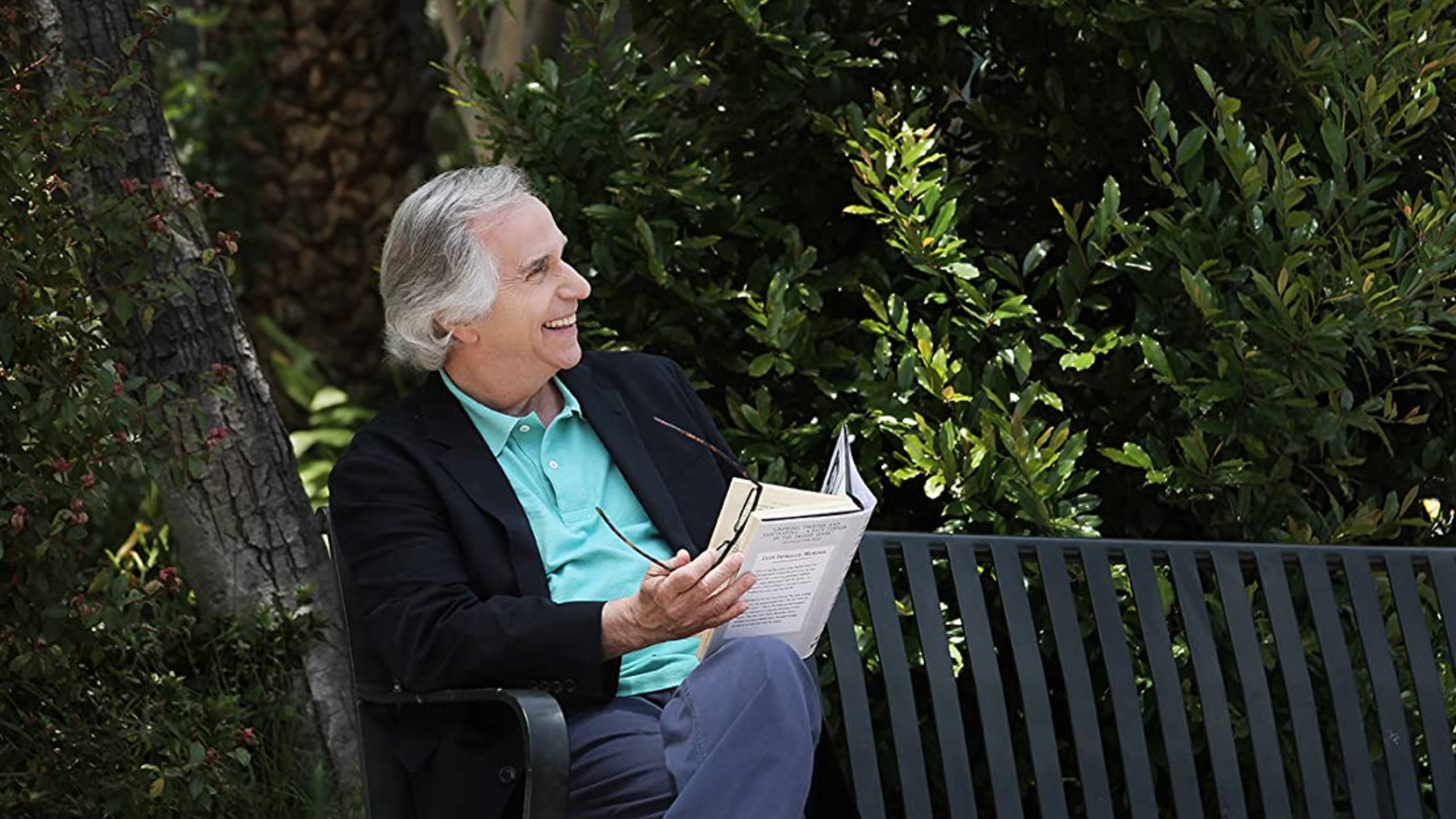 Henry Winkler Asks: Did I Use my God-Given Talents the Right Way?
By Movieguide® Staff
Note: This story is part of our Faith in Hollywood series. For similar stories, click here.
Actor Henry Winkler portrayed a TV icon, The Fonz, in the hit series, HAPPY DAYS. 
However, after years as Arthur Fonzarelli, Winkler questioned whether his career effectively used his "God-given talents."
"Over the years Happy Days and all its characters and cast became like a real family to me. And yet, sometimes there were doubts in my mind about Fonzie," Winkler reflected in an article from 1985. "I was trained as a classical actor at Yale Drama School, and I'd always meant to be a 'serious' actor—doing drama, not comedy. And there were times when interviewers asked me if I felt I was 'compromising myself' by playing a character like The Fonz.
"Well, I'd answer that every acting job is important if it's conveying a worthwhile message and you adapt the part to your own talents and tastes. That it took every bit of my training and skill to make the character of Fonzie come alive on the home screen—and that it was more demanding to play comedy and bring it off successfully," he added. 
But Winkler conceded that at times, he had asked himself that very same question. 
"I meant every word of what I said, but occasionally I too would wonder: Was playing the character of Fonzie doing anybody any good? I'd been raised in the Jewish faith and still felt a real peace and closeness to God when I worshiped in a synagogue," he said. "Was I doing what I was really meant to do? Was I using my God-given talents in the best possible way?"
However, Winkler recalled moments that his character as The Fonz became more than a TV icon. 
"I'm chairman of an annual event called the Special Arts Festival that's held at the Music Center in Los Angeles. It's sort of a special olympics of the arts, where children with mental and physical handicaps come to perform in their own amateur theatrics, to show their talents, and exhibit their artwork," he explained. "The walls are filled with paintings done by the boys and girls, music rings out as they play instruments and sing songs. It's an exciting time for everyone as the kids have a chance to display what they can do and become aware of the special contributions they can make."
"Children are there from all backgrounds and all walks of life, and as I walk through the crowds, I do a lot of hugging. I hold the hand of a little girl in a wheelchair. I joke with a young boy without a leg," he said. 
Winkler said he remembers one interaction with one of the children that confirmed for him that faith and entertainment were not separate. 
Winkler wrote:
Several years ago there was such a racket that it's amazing I heard the voice at all. "Fonzie," someone said. A small, shy voice in all the hubbub. "Fonzie!"

A little girl with large brown eyes and dark curls looked up at me. She was perhaps five years old—just staring at me. She didn't say another word. She wouldn't answer my questions. I just figured she was simply one of those shy ones that you see occasionally.

I told the little girl how glad I was to see her, then stood up and looked into the face of the woman who must have been her mother. But why were the woman's eyes shiny with tears?

The crowd closed around us and l went on.

And then one day I got a letter—from the mother of the little girl. She told me all about her daughter—I'll call her Claire. Claire was autistic. In the entire five years of her life, Claire had not spoken a single word. Until she called out… "Fonzie!" Somehow the character of Fonzie had broken through to her, enabling her in that one mysterious moment to make a connection. With life.
Winkler said that Claire showed up the following year with a vocabulary of over 50 words.  
"The next year Claire was at the festival again, and I eagerly went to see her. This time her voice was firm and clear. 'Hi, Fonzie,' she said. 'Claire's teachers say she now has a vocabulary of over 50 words,' her mother told me. 'They can't believe what's happened,'" he remembered. "Just at that moment, Claire tugged at my hand. 'My sister,' she said, pointing out the young girl standing close to us. 'Hug her, too.'
"Sometimes we wonder if we're doing our best for God. We're not sure if we're doing what we should with the gifts He gave us. That little girl showed me that we simply have to do whatever comes our way to the best of our abilities. And trust that God will find His way to touch someone else with them.
And what is that trust called? It's called faith."
Listen Now: Movieguide®'s new podcast has everything you need to know about movieguide.org. How will you fare in our trivia game?
Listen to "Baehr Family Face Off" on Spreaker.