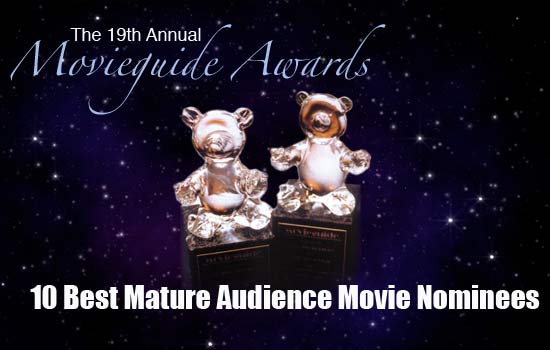 Ten movies are in the running for the Best 2010 Movie for Mature Audiences, the executive producers of the 19th Annual Faith & Values Awards Gala and Report to the Entertainment Industry announced today.
The awards ceremony will be held Feb. 18 at the Universal Hilton Hotel in Universal City, near Hollywood, Calif.
The 10 nominees, in alphabetical order with major distributor, are:


CLICK EACH TITLE TO READ THE REVIEW
"Alice in Wonderland" – Disney
"The Book of Eli" – Warner Bros.
"Get Low" – Sony Pictures Classics
"The King's Speech" – Weinstein Co.
"Mao's Last Dancer" – Samuel Goldwyn Films
"The Prince of Persia: The Sands of Time" – Disney
The 10 nominees for Best Family Movie of 2010 were announced earlier this week.
Nominees for the two $100,000 Epiphany Prizes for Most Inspiring Movie & TV program of 2010 will be announced next week, as will nominees for the $50,000 Kairos Prizes for Spiritually Uplifting Screenplays by First Time or Beginning Screenwriters, the Grace Awards for Most Inspiring Performances in Movies & TV, and the Faith & Freedom Awards for Promoting Positive American Values.
The winners will be announced Feb. 18 at the Faith & Values Awards Gala.
The Annual Faith & Values Awards Gala is sponsored by the Christian Film & Television Commission® ministry. The Commission is dedicated to "redeeming the values of the entertainment industry by influencing industry executives and by informing and equipping the public about the influence of the entertainment media."
For an interview with Dr. Ted Baehr, please contact Lisa at 1-888-248-6689 or lisa@movieguide.org.