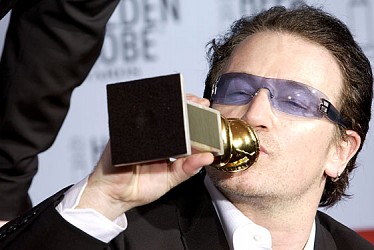 "Whoever controls the media controls the culture."
MOVIEGUIDE® urgently needs your help in helping is join the fight to reverse Tuesday's decision by a federal appeals court declaring the Federal Communications Commission's indecency policy unconstitutional.
The ruling is a major victory for foul-mouthed obscene perverts in the entertainment industry to subject American families to vile expletives on Prime Time TV.
Patrick A. Trueman, former chief of the U.S. Department of Justice Child Exploitation and Obscenity Section in Washington, opposes the ruling and believes it is a bad omen for television viewing families who have considered their living rooms a safe space for media consumption.
"There is nothing vague about federal indecency law which has been in effect for decades and has always been though to prohibit the "F-word on primetime television," he said. "Broadcasters will have a green light to pump indecent language and perhaps much more into the homes of families at will."
To help MOVIEGUIDE® fight for decency on the airwaves and in movie theaters, you can make a donation at https://www.movieguide.org/donate or by calling 1-800-899-6684.
– Source: The Wrap, Fox News, 07/13/10.