Published: May 25, 2022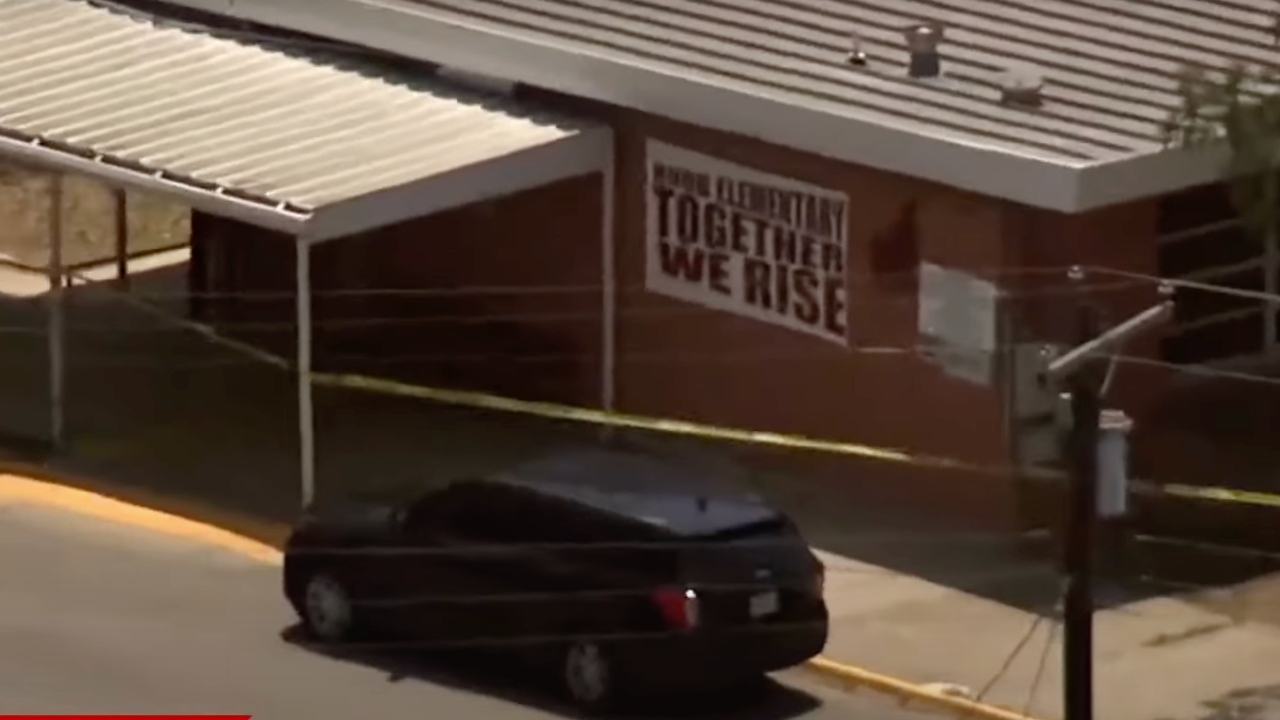 How to Talk to Your Children About the Uvalde School Shooting
By Movieguide® Staff
Tragedy struck yet again on May 24, as a gunman opened fire in an elementary school. The death toll currently stands at 19 children and two adults.
Anger. Shock. Confusion. Heartache. These are just some of the emotions parents and children may be feeling after the fact. According to Cognitive Development Theory, the ages of the victims indicate they were not even old enough to process what happened to them.
"The imagination stage8 (approximately ages 2 to 7-years-old) is where the child's cognition is dedicated to acquiring representational skills such as language, mental imagery, drawing, and symbolic play and is limited by being serial and one dimensional. During this stage the child has a very active imagination, often confusing fact and fiction," Movieguide® Founder and Publisher Dr. Ted Baehr writes in his book The Culture-Wise Family. 
"The concrete operational stage (approximately ages 7 to 11-years-old) is where the child achieves the ability to perceive simultaneously two points of view, enabling him or her to master quantities, relations and classes of objects. At this stage, there's a strong correspondence between the child's thoughts and reality. He or she assumes their thoughts about reality are accurate and distorts the facts to fit what he or she thinks," Baehr writes.
The sad truth is that talking to our children today about what happened means we must first understand how violence in the mass media affects both children and adults. When real-life violence mimics what children see on television, they are unable to process the scope.
"In fact, children often see the world and the media quite differently than adults.  Parents generally look at television programs semantically in terms of the meaning of what is said or what is happening.  Children see syntactically in terms of the action and special effects in the program. For instance, with regard to music, a mother will say to her child, 'Did you hear the lyrics in that awful song?" And, the child will respond, "Ah Mom, I don't listen to the words. Did you hear the rhythm and the beat?'" Dr. Baehr notes.
"This generation gap was highlighted when Mr. Rogers of MR ROGERS' NEIGHBORHOOD was talking to a class of little children and a little girl asked him how he got out of the television set to be with them that day. He said that he was never in the television set and carefully explained how TV worked. Then, he asked the girl if she understood him. She said 'Yes; but, how are you going to get back into the TV so I can watch you this afternoon?'"
Dr. Baehr continues: "Research has confirmed these stages and shown that younger children are less able to integrate pieces of information or narration together from stories and then to draw inferences from such information.[i] Younger children react to direct violence but not to suspense. Children in the concrete stage of cognitive development are more upset by suspense than direct violence. Thus, little children will get bored by JAWS which is mostly suspense, while older children may be traumatized by it. During the imagination stage, when children have trouble distinguishing between fact and fiction, children are uniquely susceptible to what they see on television and in movies."
Thus, the research shows that parents must first understand the cognitive development of their child in order to properly educate them about the real-life horrors of a mass shooting. Often times, this means educating your children in media discernment before a tragedy occurs. Media discernment encourages parents to watch television or movies with their child, pausing the program to ask questions and help the child process what they are viewing.
Then, in the aftermath of such atrocious violence as the Uvalde shooting, parents can briefly explain the situation, ask the child questions about what they may be hearing from friends or saw on the news, how they are feeling, what are their fears, and then use these questions as a time to comfort the child. Help them separate their imagination from reality and give them the space to grieve if necessary. As parents, though these questions are challenging and we may not know the answers, an open discussion with our children will allow them to properly develop a better understanding of the violence in today's world and learn how to protect their hearts and minds.