Published: September 17, 2021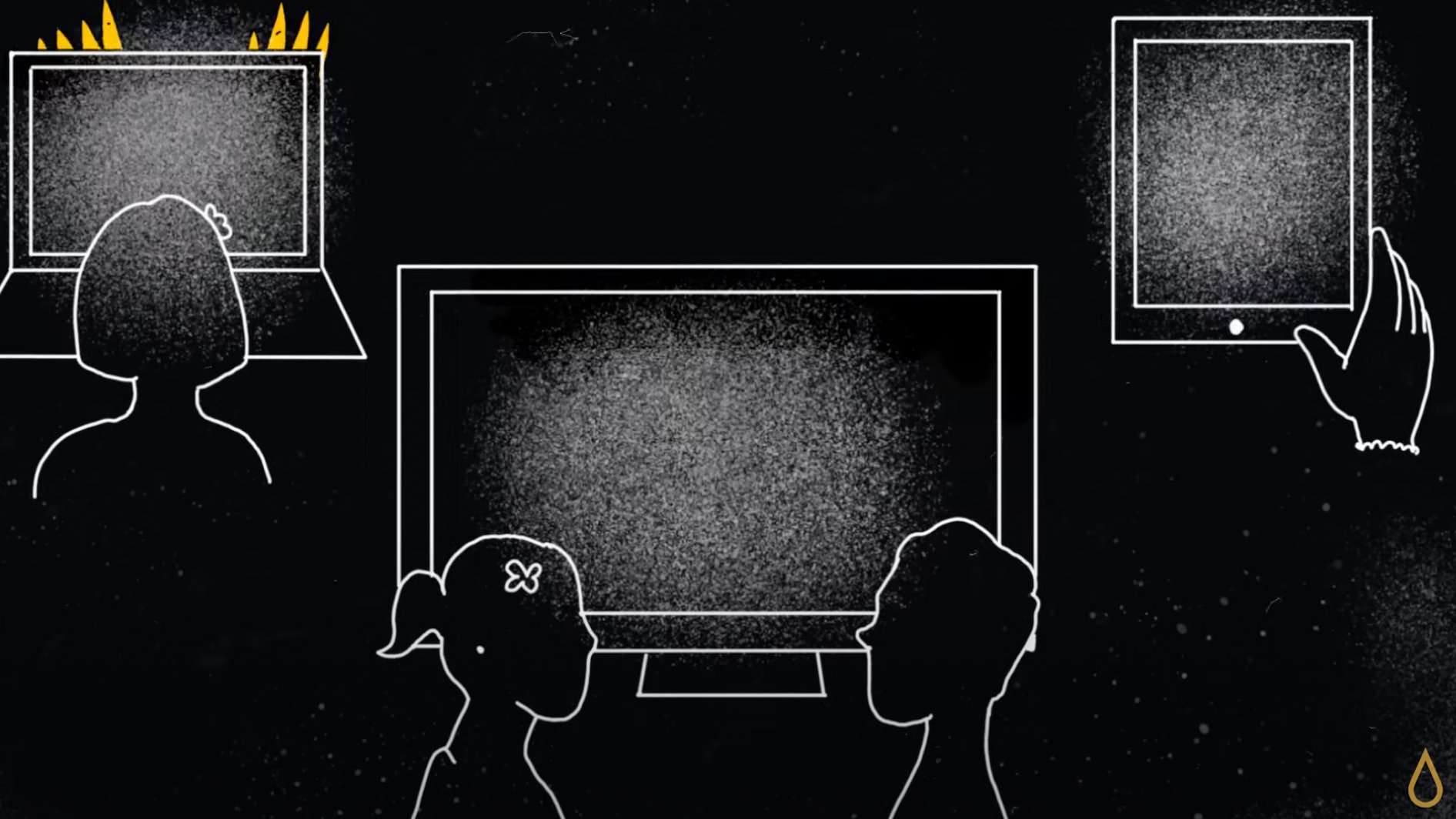 New Video Campaign Seeks to Hold 'Big Tech' and 'Big Porn' Accountable
By Movieguide® Staff
The Christian advocacy group Exodus Cry is on the front lines of exposing the danger and harm that pornographic content has on minors.
In their most recent campaign, Protect Children Not Porn, Exodus Cry is working to hold big tech and big porn companies accountable for their exploiting minors for money.
On their social media, Exodus Cry shared stories from anonymous and named people who tell their personal stories of childhood exposure to porn.
"These are real stories of the damage of childhood exposure to pornography and they aren't isolated incidents," a new Exodus Cry video states. "The average age of exposure to porn, often accidental, is only 11-years-old. According to a cyber security company, 22 percent of all minors who consume pornography are under 10, 36 (percent) are between 10 and 14."
The video also notes that the nature of the adult videos, which have are easily accessible with little to no safety measures, is more graphic.
"Popular forms of porn are increasingly violent and abusive and the effects of exposure on our children are devastating," the video continued. "Addiction, depression, suicidal thoughts, it shapes what children believe about sex, what is acceptable and desirable."
"It normalizes sexual violence and increases the likelihood of sexually violent behavior and the reason that our children are being subjected to the harm of adult content is because there is virtually no age verification to prevent underage access," the video explains. "Big tech and big porn have built a world with a complete disregard for our children's safety."
The video proceeds to call out companies like Google and Twitter, which have failed to implement effective safety tools to protect underage users.
"Google's business is search, and because of SEO and lack of safeguards, even the most innocent search could expose a child to violent pornography in seconds," the video notes. "Twitter freely markets and hosts porn, all of which is easily accessible to any miner with an account and every porn site is incentivized to allow underage access because more web traffic means more money and more consumers."
Since investigative journalist, Nicolas Kristof published a scathing expose of PornHub and its parent company, MindGeek, lawsuits from victims of sexual exploitation have grown exponentially.
Read Also: After Pornhub's Takedown, Is There a Renewed Hope for Redeeming Media?
Exodus Cry has reportedly received hundreds of real-life stories about the effects that pornography exposure has had on their entire lives.
"Underage exposure is robbing our children of innocence and doing lifelong damage while big tech and big porn enable and profit from it," the video states. "We must demand that every site that hosts pornography must require true age verification to prevent underage access."
"This technology already exists, the main porn players who developed it just refuse to use it," it continues. "Hold big tech and big porn accountable, join this fight, sign the petition to
legally require age verification for all."
CEO and Founder of Exodus Cry, Benjamin Nolot, noted: "We need Big Porn and Big Tech to be held accountable for their reckless disregard of the safety of our children. Our hope is that this video and campaign will provoke people to join the growing movement demanding age verification, with ID, on all sites that host porn. We have to do more."
Read Also: More Than 700 Sexual Abuse Survivors Call on Congress to Investigate Pornhub