Published: April 4, 2022
Netflix - 4/1/2022
A CINDERELLA STORY - 4/1/2022
A CINDERELLA STORY STARS Hilary Duff in a modern re-telling of the Cinderella fairy tale. Wonderfully written and entertaining, A CINDERELLA STORY gets better and better as it goes along and extols all the cardinal Christian virtues in a positive, winsome, attractive way.
Full Review ⇾
HOW TO TRAIN YOUR DRAGON - 4/1/2022
HOW TO TRAIN YOUR DRAGON is about the scrawny but brainy son of a Viking chieftain who helps the community end a 300-year feud with fire-breathing dragons. HOW TO TRAIN YOUR DRAGON is funny, entertaining, exciting, and heart-warming family fun, with a redemptive message, but some of the action may be too scary for very young children.
Full Review ⇾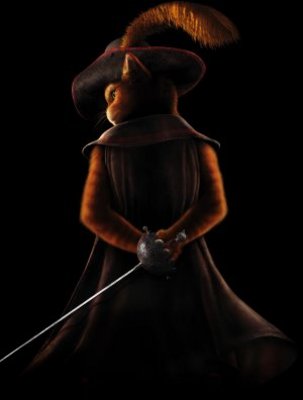 PUSS IN BOOTS - 4/1/2022
PUSS IN BOOTS stars Puss from the Shrek series, who strives to become a hero in his home town but has been blackmailed and called an outlaw. With incredible 3D effects, PUSS IN BOOTS is entertaining, fun, and mostly family oriented, but does have some sexual undertones concerning cats, so caution is advised.
Full Review ⇾
SHREK FOREVER AFTER - 4/1/2022
SHREK FOREVER AFTER, the final chapter in the SHREK movies from DreamWorks, is absolutely delightful! In this sequel, the wicked gnome Rumpelstiltskin dupes a frazzled Shrek into signing away his new life with his beloved wife, Fiona, and their three adorable children. SHREK FOREVER AFTER is terrific, hilarious, exciting, heartfelt fun for the whole family, with a wonderful redemptive message affirming marriage and family.
Full Review ⇾
SHERLOCK HOLMES: A GAME OF SHADOWS - 4/1/2022
SHERLOCK HOLMES: A GAME OF SHADOWS, the second movie starring Robert Downey, Jr. as the iconic hero, Holmes battles the ruthless Professor Moriarty, who plans to gain more money and power by starting a world war in Europe. The new SHERLOCK HOLMES movie is a fun, action-packed entertainment where good outwits evil, but caution is advised for children under 13 or 14 for some intense violent scenes and brief suggestive content.
Full Review ⇾
THE NUT JOB - 4/1/2022
THE NUT JOB is an animated movie about some squirrels trying to rob a nut store from a gang of bank robbers. THE NUT JOB is a fun movie with a strong moral, redemptive worldview of redemption and sacrifice, there is some light cartoon, comical violence and brief scatological jokes.
Full Review ⇾
THE BLIND SIDE - 4/1/2022
THE BLIND SIDE is a compelling, feel great drama that tells the true story of Michael Oher, a homeless young black teenager who is welcomed into a caring Christian family. Though there are unneccessary elements requiring caution, this wonderful drama is a faith filled, truly inspiring movie with overt Christian values.
Full Review ⇾
Disney+ - 4/1/2022
CHASING MAVERICKS - 4/1/2022
CHASING MAVERICKS is a well-made movie about a young man's burning desire to surf some insanely huge waves. CHASING MAVERICKS has some positive messages about hard work, perseverance and looking out for others, but the choice of what to pursue is hard for the average person to appreciate.
Full Review ⇾
HERBIE FULLY LOADED - 4/1/2022
Herbie the Love Bug lives again in HERBIE FULLY LOADED, the most wholesome, fun-friendly family movie this summer. It stars Lindsay Lohan as Maggie Peyton, the young daughter of a former NASCAR champion, played by Michael Keaton. Maggie rescues Herbie from an angry junkyard owner, and the fun is off to a roaring start.
Full Review ⇾
Amazon Prime - 4/1/2022
CAST AWAY - 4/1/2022
In CAST AWAY, Tom Hanks plays Chuck Noland, an international troubleshooter for Federal Express whose plane crashes over the Pacific Ocean, and so he has to survive for four years on a desert island. Tom Hanks does a superb job, but some of the minor characters are stilted, the plot does not run smoothly, much of the movie seems like an advertisement for Fed Ex, and the movie ends on a fatalistic note.
Full Review ⇾
JIRO DREAMS OF SUSHI - 4/1/2022
JIRO DREAMS OF SUSHI is an inspiring look at the work and career of a famed, real-life Tokyo sushi chef. With no objectionable content, this subtitled documentary inspires the pursuit of excellence and dedication.
Full Review ⇾
UNBREAKABLE - 4/1/2022
UNBREAKABLE stars Bruce Willis and Samuel L. Jackson in a mystery thriller about a security guard who is told a bizarre theory about his life that puts him in danger and threatens to tear his family apart. UNBREAKABLE is an engrossing mystery thriller with a surprise twist and some moral elements that regrettably includes several obscenities and profanities and other brief objectionable qualities.
Full Review ⇾
We are a crowdfunded organization, supported by people like you. These are some of the reasons why our supporters choose to give.
"The comprehensive movie reviews. It takes the guesswork out if movie viewing. "
You can make a difference with as little as $7. It takes only a moment. If you can, consider supporting our ministry with a monthly gift. Thank you.
Movieguide® is a 501c3 and all donations are tax deductible.
A New Way To Experience Family Night
A family devotional that combines your favorite movies with Gospel truths!
An exciting and fun way to grow spiritually and together as a family
Download for FREE right now and transform your family movie nights
Enter your email to download your free devotion for families!
"*" indicates required fields
Share: