Published: January 7, 2022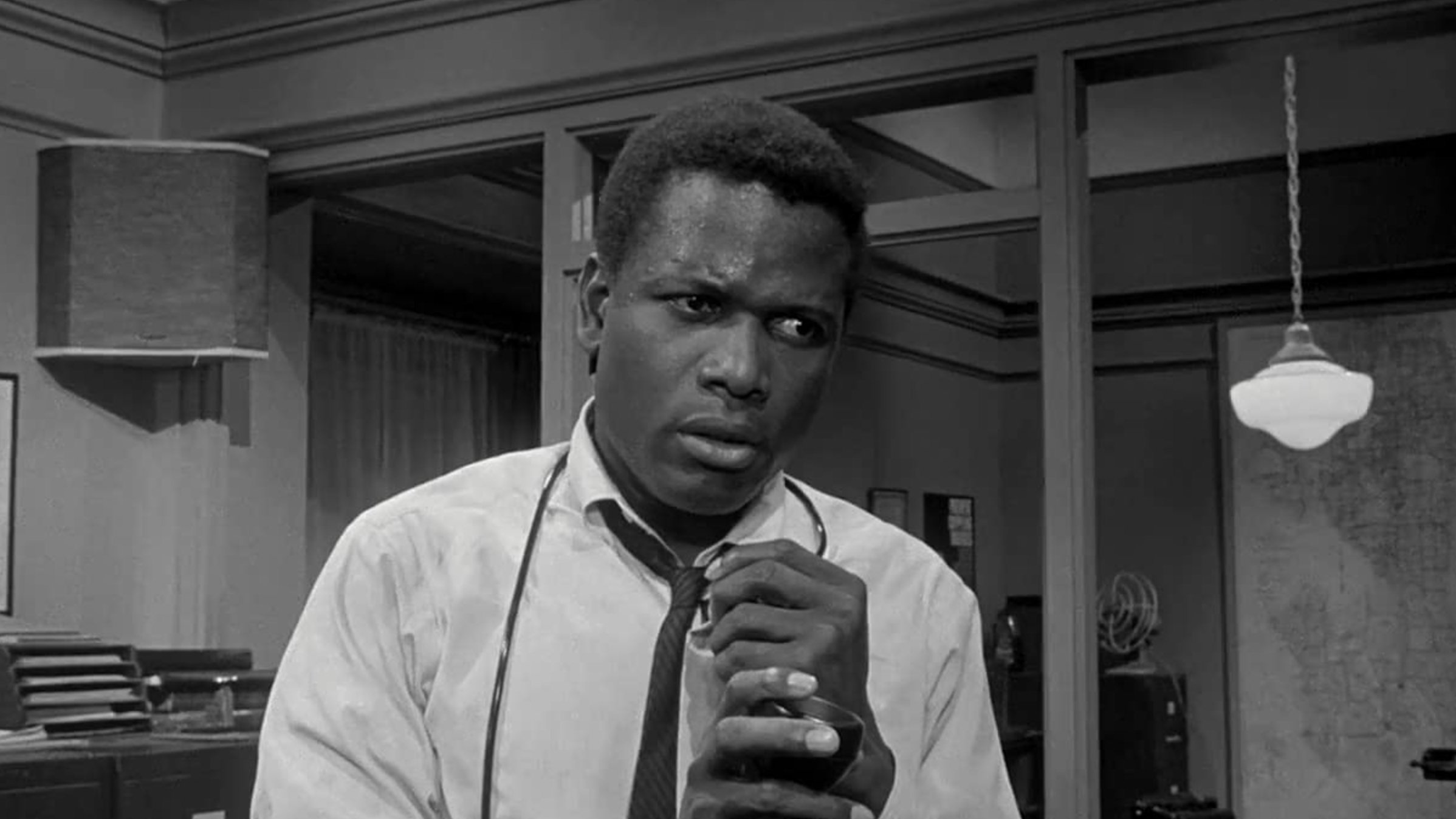 Legendary Actor Sidney Poitier Dies at 94
By Movieguide® Staff
Legendary actor Sidney Poitier died on January 6, 2022, at age 94. 
Poitier was the first African-American male to win an Oscar for his faith-filled role in LILIES OF THE FIELD.  Years before, Hattie McDaniel was the first African-American to win an Academy Award, in 1940, for her role in GONE WITH THE WIND.
According to the Movieguide® review:
LILIES OF THE FIELD is a wonderful, uplifting drama about Homer, a traveling black man who's handy with practically any tool. He stops to get water for his car at the retreat of a small group of German nuns. The stern head nun, Mother Maria, believes Homer's presence is an answer to her prayer that God send someone to build them a chapel. She tries to get Homer to acquiesce. However, Mother Maria doesn't have the money to afford the labor or the materials. Will her prayers be answered?

LILIES OF THE FIELD is a delightful movie, with a brilliant Oscar-winning performance by Sydney Poitier. LILIES OF THE FIELD has strong Christian themes of sacrifice, helping those in need, being neighborly, and working together as members of Christ's body. It contains many moments where characters quote Scripture or sing Christian songs. In one song, Sydney Poitier presents the Gospel in a winsome, inspiring way that warms the heart. There is some talk about earning one's way to Heaven through good deeds, but the Christian message shines brightly in LILIES OF THE FIELD.
Movieguide® Founder and Publisher Dr. Ted Baehr notes that LILIES OF THE FIELD was one of the God-sent influences that brought him to faith in Jesus Christ.
Poitier was born in 1927 and grew up in the Bahamas before moving to New York alone at age 16. 
"I was taught that I had basic rights as a human being. I was taught that I was someone," Poitier said in 2015. "I knew we had no money – still, I was taught that I was someone. We had no electricity and no running water – still, I was taught that I was someone."
In addition to LILIES OF THE FIELD, Poitier starred in movies like GUESS WHO'S COMING TO DINNER and IN THE HEAT OF THE NIGHT. 
Poitier was also a man of faith even though he was politically liberal.
Poitier discussed his integrity in an article for Guideposts:
After Poitier reached rock bottom, he received a call from a "big-time" agent, Marty Baum. Despite this opportunity, Poitier said that he did not like the script.

"I thought long and hard after reading the script. Here was a chance at a role that might pay good money. But something else, more important than money, stuck in my mind. Memories of growing up back on Cat Island," he said. "It was a wonderful place to live. We were poor, so even as a child, I had my jobs, my purpose, and I knew I had to contribute to the thin margin of our survival. As soon as I was big enough to lift a bucket, I carried water for my mother. I went out into the woods to gather bramble to make our cooking fire.

"But I felt lucky. I knew how we'd all sit together on the porch at the end of each day, together, fanning smoke from the pot of burning green leaves to shoo away the mosquitoes and sand fleas. And every Sunday we would walk to the little Anglican church in Arthur's Town to attend services," he added. "Then we would walk home, all the kids with our shoes slung over our shoulders by the laces—not to be worn again for another week. Life was simple back then, and I was free to roam anywhere. I wasn't a spoiled child, but I was bathed in love and attention."

Poitier said that the passive character he was asked to play went against his life of hard work leading him to New York.

"That's how I'd always looked at it. My work is who I am, and that work would never bring dishonor to my father's name," Poitier said. "So I knew I couldn't take the role. The character simply failed to measure up. He didn't fight for what mattered to him most. He allowed himself to be dishonored."
USA Today reports that Poitier was also a family man:
Poitier had four daughters with his first wife, Juanita Hardy: Beverly, Pamela, Sherri and Gina. The couple divorced after five years of marriage. Poitier later married former actress Joanna Shimkus in 1976 and had two more daughters, Anika and Sydney. 

"He is the most wonderful, generous, kind, honest man with the most integrity that I've ever known in my life," Joanna told The Hollywood Reporter in 2017. 

Poitier served on the board of directors for Disney from 1995 to 2003 and wrote three autobiographical books: The last, published in 2008, was a series of letters filled with his own life lessons, written to one of his great-granddaughters, Ayele.

"Each generation must be responsible for itself, and there is no escaping that," Poitier wrote in "Life Beyond Measure: Letters to My Great-Granddaughter."

"Even so, dearest Ayele, it can be helpful at crucial moments to listen to the murmurings of ancestors in whose footsteps we follow. … This is to say, little one, that though your great-great-grandfather and the elders from my time are sadly not with us anymore, we keep them alive in part by honoring the questions they searched their whole lives to answer. From the bits we can know of them and the other individuals from our collective family tree, we can better understand where we come from and where we're headed."
Poitier's work and faith also heavily influenced many of today's stars like Denzel Washington. 
"Forty years, I've been chasing Sidney – what do they do? They give (an award) to him the same night. I'll always be chasing you, Sidney," Washington said during his acceptance speech at the 2002 Oscars, as the two saluted each other with their respective trophies. "I'll always be following in your footsteps. There's nothing I'd rather do, sir."