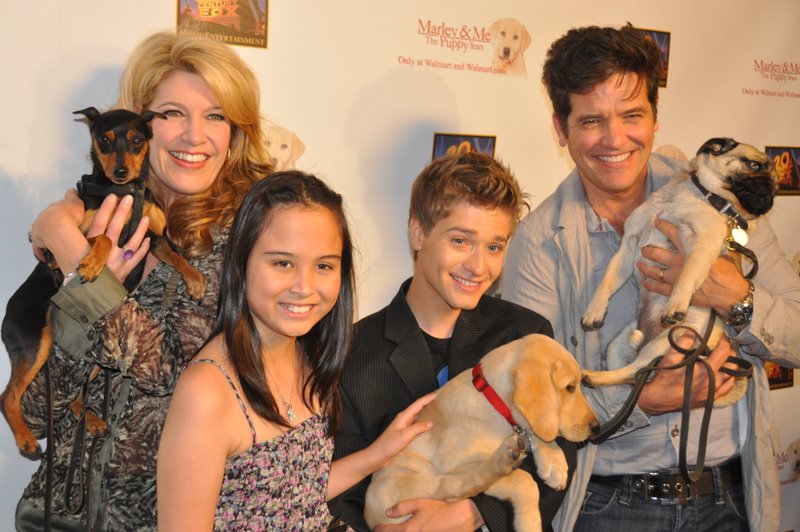 Sarah-Jane Murray, Contributing Writer
Pooches from Los Angeles and the surrounding area brought their owners to The Grove shopping complex Saturday, August 13, in celebration of the world premiere of MARLEY AND ME: THE PUPPY YEARS, starring Travis Turner, Donnelly Rhodes, Merrilyn Gann, and Chelah Horsdal.
Festivities included an opportunity for pets to showcase their talents on the agility course, enjoy pampering at the mobile pet spa, taste gourmet hand baked doggie cupcakes, mingle with the cast and director Michael Damian, and, of course, visit with the adorable pup Marley himself.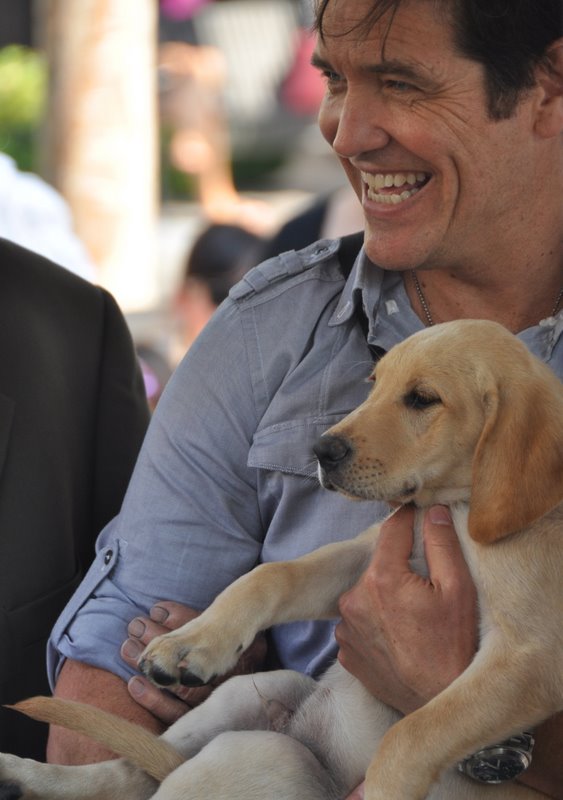 We took along our very own 16-year-old Marley supporter, Hendrix, who proved quite the hit with the younger crowd. When all was said and done, he gave the whole day a hearty two paws up.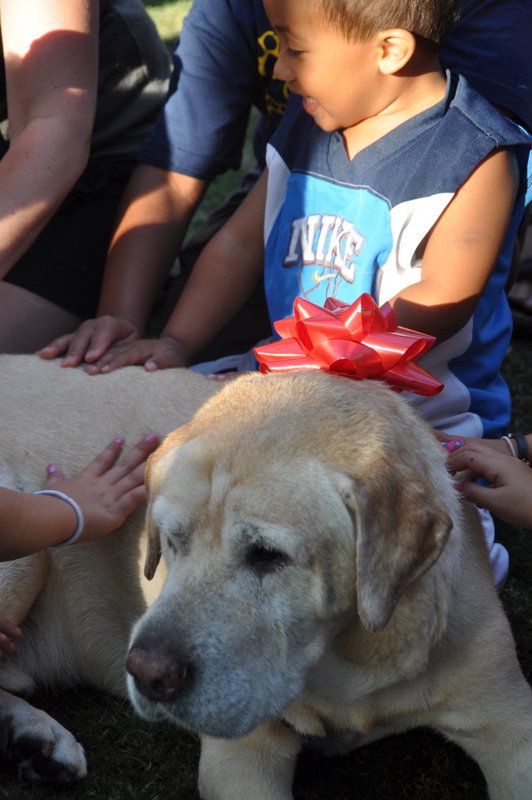 After the doggie fair, the lawn at the Grove was transformed into a viewing area, complete with large inflatable movie screen. Then, the animal stars of the movie led actors and other fans along the red carpet prior to the world premiere amidst much buzz and excitement.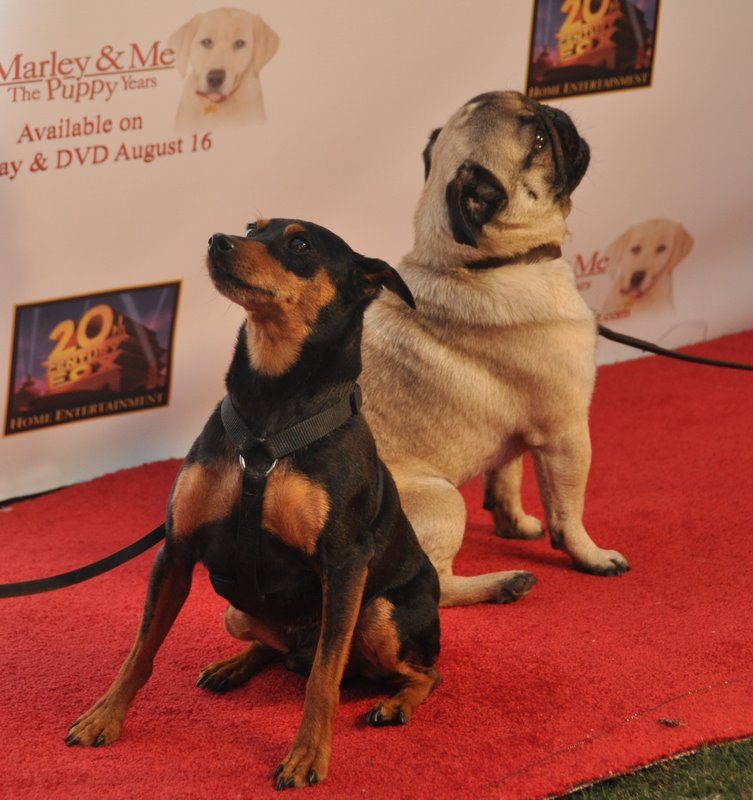 Written by Janeen and Michael Damian and released on DVD by 20th Century Fox Home Entertainment on August 16th, the prequel offers new insight into the life of the world's worst dog and follows Marley's mischievous puppy adventures as he and his summer pal, Bodi Grogan (Travis Turner) wreak havoc on the neighborhood dog contest.
This time, Marley speaks!
While many adult viewers may not be thrilled by the idea of talking animals, we witnessed the delightful chuckles of younger members in the audience. In any case, the movie is cute, clean and sure to be a hit for family movie night, especially if you have younger children. (Anyway, who said all adults are too grown up to enjoy talking dogs?)
We really want to commend Michael and Janeen's decision to put together an afternoon of free excitement for the whole family, proving these particular stars and writers are friendly people, who welcome opportunities to interact with their fans. Michael's dad was also there to celebrate, and our crew really enjoyed meeting him, too.
You can get your own copy of MARLEY AND ME: THE PUPPY YEARS at Walmart for your next family movie night. Stay tuned for clips from our exclusive red carpet interviews, where the writers and cast discuss their experiences making the movie and advocate for the importance of morally uplifting movies and MOVIEGUIDE® itself.
Thanks, Michael and Janeen! Way to go!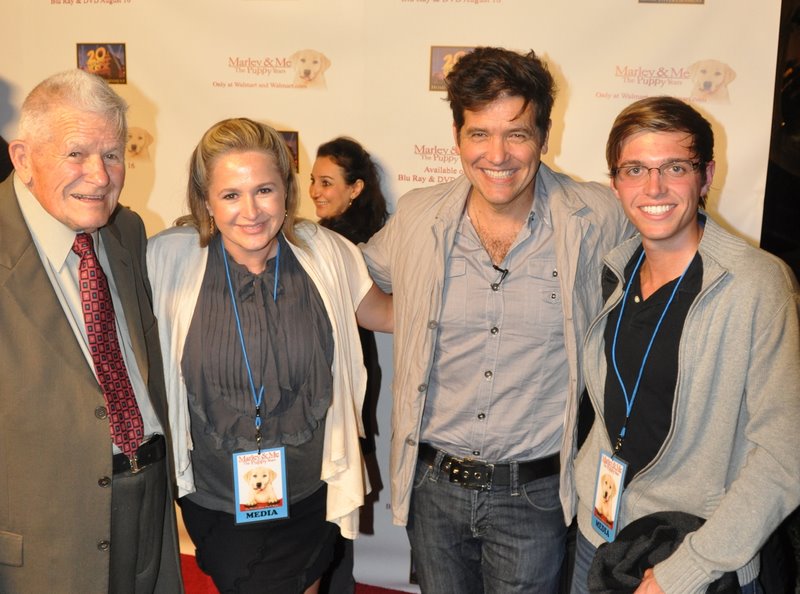 Editor's Note: Sarah-Jane Murray (PhD, Princeton) is Associate Professor in the Honors College at Baylor University.