Published: December 23, 2021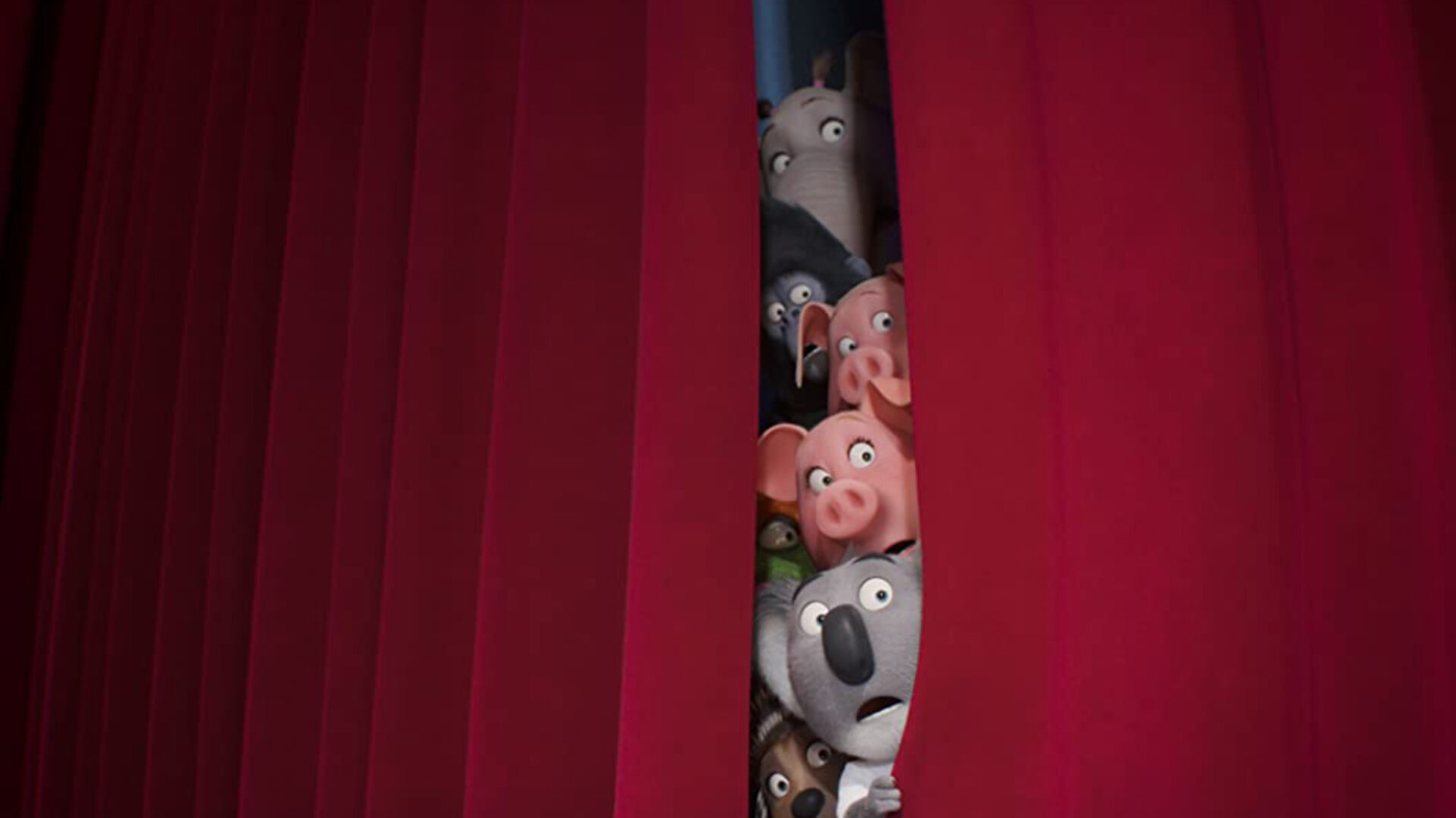 Matthew McConaughey On How Faith Conquers Rejection in SING 2
By Movieguide® Staff
Movieguide® found that movies that focused on hope, family, and positive moral themes during the box office struggles in the worldwide pandemic performed best.
Last year, the family-friendly movie THE CROODS: A NEW AGE sparked box office ticket sales when highly-anticipated movies like TENET had lackluster performances.
This year, another animated sequel looks to capture families' eyes, ears, and hearts, SING 2.
Actor Matthew McConaughey, who plays Buster Moon, said that while some sequels struggle compared to the first, SING 2 maintains the charm of SING while upping the stakes.
"The stakes were bigger," McConaughey said in a recent press conference. "Any time you have sequels, live-action or animated, it's good news because that means it first of all worked on some level, right? But then what happens in [some] sequels that don't necessarily succeed? You try to pump everything that worked in the first one up on steroids and just re-cook the souffle and the story lacks."
However, McConaughey noted that director Garth Jennings delivered the heart on a bigger stage.
"It also elevates your bad guys. Now got a wolf. If I don't, if I don't put the show on this time. It's not like my feelings are gonna be hurt. I'm dead," McConaughey joked. "The show must go on. This question came up yesterday in the press junket. Someone said 'What about Buster's love story? He doesn't have a significant other.' I go, 'Yes he does; to put the show on. To pull it off.' If he leaves his life without another Koala with him but keeps pulling off the shows he'll be dying a happy Koala."
Read Also: SING 2 Writer and Director Garth Jennings on Making His First Animated Movie
Along with the standard storytelling elements, the music of SING and SING 2 set the animated movies apart.
Christian music artist Tori Kelly, who plays a shy but talented Elephant named Meena, said that SING 2 does not compromise on the quality of the music because it is aimed at a younger audience.
"They have this incredible vision already and it's such an honor to just kind of step into that," Kelly said. "Harvey Mason, the amazing person who did all the music for the films, we put a lot of trust in Him as well. He pulls out such great performances, I think. I'm hitting notes that I've never hit, and he just really stretches me. So that part of it was really fun. But yeah, just I get to sing these huge songs amd it's such an honor."
A portion of Movieguide®'s review reads:
The animated musical comedy SING 2 picks up where the first movie leaves off, with Buster Moon and his friends finding success at their local theater. After a reviewer walks out of their show, Buster and his cast go to Redshore City to audition for Jimmy Crystal, the biggest name in showbiz. Buster gets Crystal's attention by telling him their next show will include rock legend Clay Calloway. Crystal gives Buster and his friends the resources they need to perform the biggest show yet. However, Calloway is a recluse who hasn't been seen in 15 years. Will they be able to pull off the show of a lifetime?

SING 2 is a colorful, funny, heartwarming movie that stresses overcoming fear and grief through love, family, courage, kindness, and faith. Several characters struggle, but they overcome their own obstacles with support from friends. The music deftly conveys the emotions of the characters, and the story is well-paced. Ultimately, love and faith conquer fear. SING 2 has moments of peril, an intense, scary villain, and some minor objectionable content. So, MOVIEGUIDE® advises caution for younger children.
One of Movieguide®'s favorite lines from the movies comes after Buster Moon receives a scathing review on one of his shows.
However, Nana gives a dejected Moon this advice: "It's not enough to have dreams and ambition. It takes guts, stamina and faith to make them real."
McConaughey added that it is the rejection that helps Moon achieve his dreams through faith.
"We got to admit rejection. On some level, it is very good. We need it," the actor said. "If you can keep believing through the doubt, I think that's the thing. If you find that you've got a good innate ability to do [something] and you're willing to work and you've got a team around you, you're going to have plenty of doubt. Can you still go to sleep with the belief that 'Oh, I can do this?'"