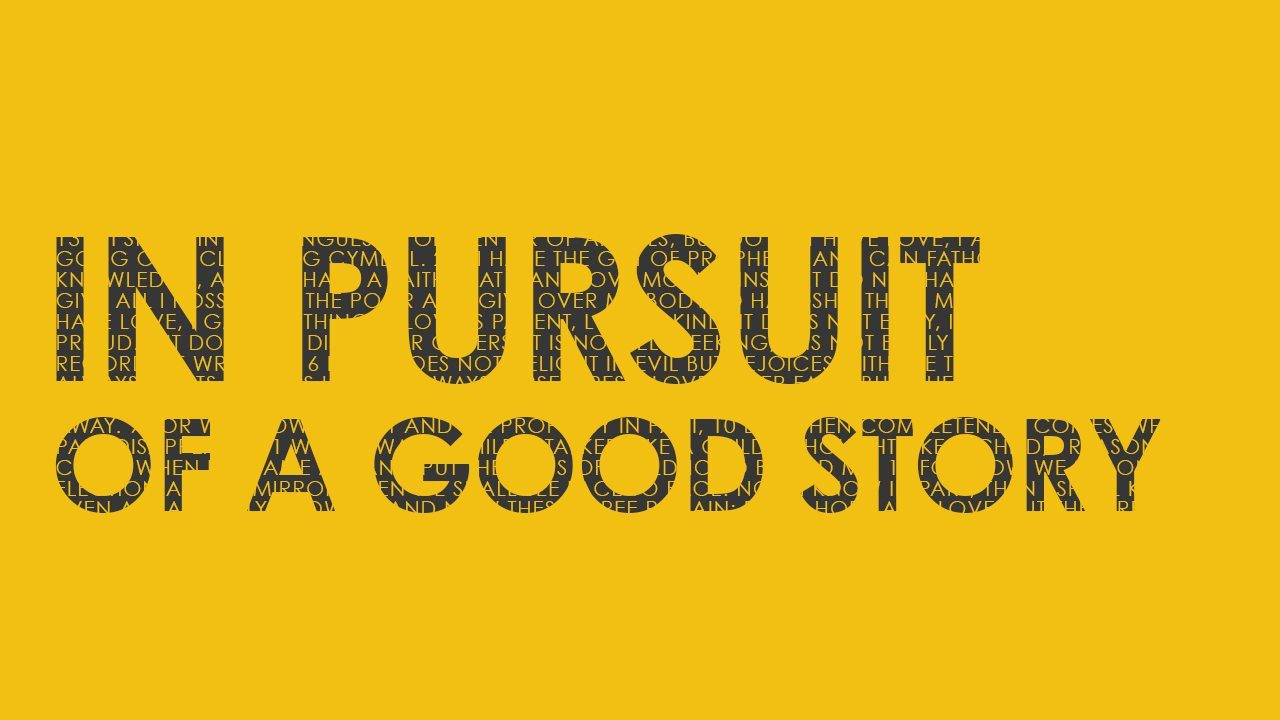 In Pursuit Of A Good Story
By Rosemary Thoburn
The film industry at its heart is comprised of storytellers. Sometimes a good story is found in a scene of an unfinished film script or the final cut in an editing room. Everyone has a hand in storytelling even through seemingly simple things like set dressing, wardrobe, camera angles, or even lighting.
The best class that I have ever taken that focused on the framework of good storytelling was Movieguide®'s How to Succeed in Hollywood Filmmaking Class. It clearly tackled the question of "What makes a good story?" In a concise, a relatable and most importantly an entertaining way. A good story is an illustration of a clear message or premise. A premise as simple as "love conquers all" can be seen in thousands of films. The class went on to break emotional beats in a three-act movie and, more importantly how to create emotional depth in the micro-level of a single scene. We watched shorts, iconic scenes, and whole films as a class to discuss their success because of their effective storytelling. Understanding the theory of storytelling is crucial to making a successful film.
There are many good filmmaking programs out there that can teach you how to turn theory into practice. Universities like UCLA are famous for their filmmaking programs. I offer one for you to consider if you would like a taste of the filmmaking process. The New York Film Academy has a number of different short and long-term programs that specialize on different aspects of hands-on filmmaking. I took their One Week Filmmaking Workshop in Burbank, California.
In my pursuit to understand how a good story is told, I went in eager to learn all that I could about the magic that happens in front of and behind the camera. Now, to be honest, no program is perfect, but when you meet certain teachers, who are truly passionate about passing on what they have learned, something happens in the classroom. I call it the light bulb moment. You realize that everything, every minute detail, on the screen serves a greater purpose. A single camera shot can tell you everything you need to know about a relationship or an individual. The directors, actors, cinematographers, editors . . . they are all master storytellers that work together to tell a story that connects them.
The rooms of the New York Film Academy are named after master storytellers in an effort to inspire those who walk through them to remember the great people that defined the industry. Directors like Alfred Hitchcock knew how to build suspenseful scenes using lighting, shadows and even sound. If you think about it, what made Jaws such a scary film was its editing done by the talented Verna Fields. Without saying a word, Charlie Chaplin could masterfully express stories that made his characters sympathetic and endearing.
So what did I learn during my week under the shadow of the great Warner Brothers Studios? I may have written, directed and edited my own short scene while I was there, but it was the people around me who brought it to life. My acting and directing teachers showed me how to map out my story long before the camera came out of its case. The actors reenacted scenes while the camera moved to a dozen different angles, my cinematography teacher and DP saved the day so many times I lost track. My editing teachers showed me how to cut between characters to create more of an emotional exchange. At the end of it all, my fellow classmates whom, I later called friends, celebrated the final screening.
Wherever you go, if you want to become a good storyteller always be willing to learn and seek ways to practice your craft. Put the phone and computer away and take out the old-fashioned pen and paper, you will be surprised where creativity takes you.