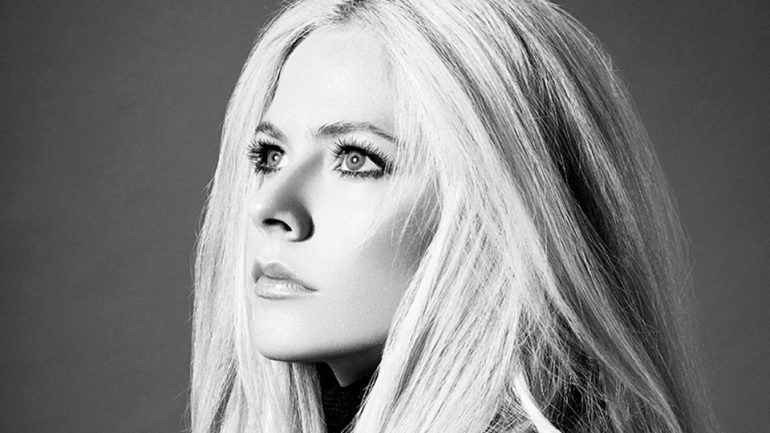 Secular Rock Star Emerges From 5-Year Hiatus with a Worship Song
By Tess Farrand, Staff Writer
Back in the prime of the 2000's, Avril Lavigne ruled the music scene with songs like, "Complicated" and "Girlfriend." Her success led her to expand her business ventures to fashion with her clothing line, "Abbey Dawn" in 2008. However, Lavigne has kept herself under the radar over the past five years. That is until last month. Her new single, "Head Above Water," has a special significance to the singer as it reflects on her emotions and divine encounter while battling Lyme disease.
Unbeknownst to many, Lavigne was raised in a Christian household with close ties to the church, even singing in the church choir. Then, she went in a different direction, creating an image as a punk rocker with her signature look of heavy amounts of black eyeliner and an album with explicit language in its title. In 2014, the singer was diagnosed with Lyme Disease, and since, the singer has gone through many peaks and valleys.
Lavigne released a new song called "Head Above Water" that expresses her struggles. The singer said of her inspiration for the new single, "I thought I was dying, and I had accepted that I was going to die. My mom laid with me in bed and held me. I felt like I was drowning." She continued, "under my breath, I prayed 'God, please help to keep my head above the water.' At that moment, the songwriting of this album began. It was like I tapped into something. It was a very spiritual experience."
The song's lyrics are very personal to Lavigne with words like, "I can't seem to keep it all together/ I can't swim like this forever/ Don't let me drown/ gotta keep my head above water…." However, just like Jesus saved Peter when he doubted walking on water, God rescued Lavigne from her torment of Lyme disease and she's paying that forward.
Lavigne is using her new single to catapult a worldwide awareness for people struggling with Lyme disease. On her Instagram, she said, "Fighting #LymeDisease has been the hardest battle I've ever fought. And it's not over yet. Writing the music that I shared with you today helped me heal. Join me and #TheAvrilLavigneFoundation as we fight #LymeDisease. #HeadAboveWater#FightLyme www.TheAvrilLavigneFoundation.org."
In recent weeks, Tori Kelly and Lauren Daigle have released albums that communicate God's glory to secular audiences. God is most certainly at work in the heart of many musicians in the mainstream arena and we are grateful for their response to the Holy Spirit's probing.