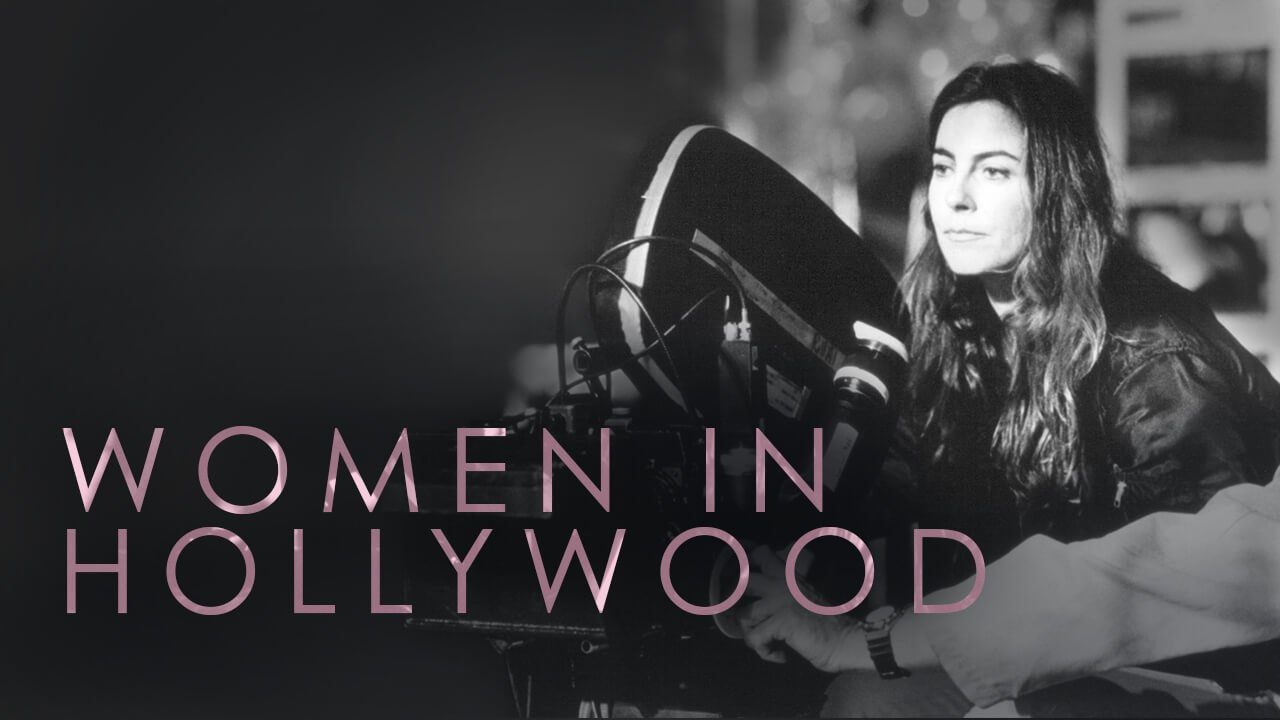 Women in Hollywood:
The Two Women Behind the Success of Nat Geo's Acclaimed GENIUS Series
By Tom Snyder, Editor
Odd Lot Entertainment, a Los Angeles-based production company making movies and television programs, has been storming the gates of the entertainment industry since 2001.
After years of working to break out from the pack, it recently garnered some high critical praise for backing a couple award-recognized projects, HELL OR HIGH WATER, which received four Oscar nominations, including one for Best Picture, Best Actor and Best Original Screenplay, and the first season of the National Geographic Channel's first scripted television show, GENIUS:  EINSTEIN, which just received 10 Emmy nominations, including one for Outstanding Limited Series, one for Director Ron Howard for directing the first episode and one for Lead Actor in a Limited Series or Movie, Geoffrey Rush of Disney's PIRATES OF THE CARIBBEAN movies.
This weekend, Odd Lot opens a new movie by acclaimed female director, Gillian Robespierre, a comical adult drama titled LANDLINE and set in 1995 about two sisters in New York and their dysfunctional family and dysfunctional relationships.
MOVIEGUIDE® recently got a chance to interview the two top people at Odd Lot, Gigi Pritzker, who founded the company in 2001, and her new Chief Creative Officer, Rachel Shane, who shepherded HELL OR HIGH WATER and GENIUS, and serves as executive producer on LANDLINE.
"We're beyond pleased," Shane said about the 10 Emmy noms for GENIUS. "We knew we had a great show, but we didn't know what to expect, frankly. It was a great journey for us, and continues to be so."
It took several years for the GENIUS series to come together, Pritzker said. She had optioned the book EINSTEIN:  HIS LIFE AND UNIVERSE by Walter Isaacson to develop as a movie, but decided that the book might work better as part of an anthology television series. At about the same time that happened, Rachel Shane joined Odd Lot and discussed developing the project with Pritzker. Shane then hired Noah Pink as executive producer, and "the rest, happily, is history," Pritzker said.
Shane had actually been an assistant at Ron Howard and Brian Grazer's Imagine company. So, Imagine was a primary outlet where they pitched the GENIUS pilot.
"Ron just jumped at it," Shane said, "and we were able to collaborate with him on the show."
What kinds of projects are Odd Lot looking at for the future?
"We're really interested in character and story-based projects that are telling untold stories that maybe don't have opportunities to go through a studio system directly," Shane said. "We want exciting material that's really ambitious but that's emotionally provocative and also commercial. We really want audiences to come and see our films and television shows that we're putting together. With LANDLINE, it was a story we were particularly drawn to, not only because of its story but also the people behind the camera with [director and co-writer] Gillian and with a female filmmakers Jenny Slate [an SNL alumnus who stars in the movie]."
Pritzker talked about the cast of the movie, which not only includes Slate but also stars Edie Falco of Cable TV's THE SOPRANOS and NURSE BETTY, veteran actor John Turturro (who's been starring as a character actor in many big movies and television shows since his star-making turn in Spike Lee's 1989 movie DO THE RIGHT THING), independent filmmaker Jay Duplass (who often works with his brother Mark while acting in other movies and TV programs), and newcomer Abby Quinn. In the movie, Slate and Quinn play sisters, Falco and Turturro play their parents, and Duplass plays Slate's fiancé.
"As the cast started to rehearse, and we started shooting, we started to see them really as a family and as an ensemble," Pritzker said. "The relationship between Jenny and Abby, and their characters, really took shape as they were shooting and became much stronger than we thought it would be just from the page."
That's "the beauty and magic of what we do," she added.
"In my opinion, character drives story," Shane said. "In TV, you have the opportunity to delve deep not only into one character but into many characters. It's much more novelistic in that sense. With film, you only have two hours to tell a very specific story. At the same time, if you're not really able to uncover and pull the character through the storytelling of a film, I believe you've failed in telling that story."
MOVIEGUIDE® asked the two women what led them, when they were young, into working in the visual arts, specifically movies and television.
"I never really knew going forward where I was headed," Pritzker said, "but at some point in life. . . I turned around and realized that everything I did was headed toward story, and story was what was important for me. I wasn't headed into the film industry or film entertainment at all. In fact, I was studying anthropology in college and planned to get a masters in anthropology. . . and work for an NGO [Non-Government Organization]. . . .
"It was a professor in college who literally stopped me and said, 'Don't get a masters in anthropology. Go to film school.' That thought had never, ever crossed my mind. Literally, that was the craziest thing anyone had ever said. For some reason, I listened to him, and it was the best thing anyone ever did for me."
Pritzker said the professor, who stopped her was teaching an anthropology class on documentaries and studying cultures through movies.
"I remember," Shane began, "spending a lot of time as a kid filming with my cousin's spinoffs of the STAR WARS movies, rewriting and re-adapting. Maybe that was the origin of this all, but I did some theater and absolutely loved it and thought that was going to be a path. But, you know, reality sets in and things progress, and film opened up to seem like a very viable career."
Pritzker's interest in story and content has driven her to enter the fields of virtual reality and theater connected to her parent company that oversees Odd Lot Entertainment. The parent company's name is Madison Wells Media.
"We've put everything under one roof, under the banner of Madison Wells Media," she noted.
"What's really exciting to me over the next few years is assembling folks who are all oriented to telling great stories across all platforms and, frankly, in an agnostic manner, so that, if the material like EINSTEIN suits better to TV, then we have the ability to shift. And, when Rachel identified a Young Adult novel recently that she thought would be great on stage, we brought in Ted Rollins. . . and together they're talking about adapting it for stage as well as film. So, to me, what's really exciting is reorienting our group of people together towards this goal of really being a place where creators and storytellers of all kinds come and get supported, and we wrap our arms around you and help the material find its place wherever it may be."
Both Shane and Pritzker agree things are looking up these days for women in the entertainment business.
"Women are finally in places of authority enough," Pritzker said, "to be able to say, 'Hey, we want to make change. We want to see things with different voices telling these stories.' And, I think the important thing is for women coming together and telling stories and being encouraged. I think it is changing but it's not changing overnight. It still takes work."
Shane added, "I feel that it's not only female voices that have been under represented and female players in terms of directors and producers and executives that are getting a little more power in the business. But, I feel [that] hearing and telling stories from a different point of view is what an audience really seems to be craving. So, it's not limited to gender.
"So, in general we're very interested in telling all sorts of stories. We did HELL OR HIGH WATER and DRIVE, and those films are very masculine and very male-centric. There's storytelling in that, that we definitely do not want to move away from. Both Gigi and I have an affinity for that type of film. We're also really interested in exploring other voices. We believe audiences want to see and hear that as well."
"To Rachel's point," Gigi said, "one of the things we've made over the years is, we tend to champion the underdogs. It really is about the outsider or the underdog or the one you didn't think was going to make it, and those are stories I certainly tend to like."