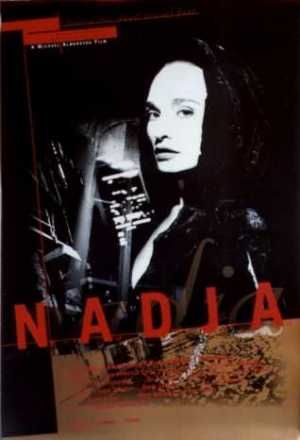 | | None | Light | Moderate | Heavy |
| --- | --- | --- | --- | --- |
| Language | | | | |
| Violence | | | | |
| Sex | | | | |
| Nudity | | | | |
What You Need To Know:
NADJA is a brilliantly executed black-and-white film of a contemporary vampire wandering in New York in search of a more fulfilled life. Nadja makes a victim out of Lucy with whom she also has an affair, causing Lucy's husband and his uncle to go on a witch-hunt for Nadja and her clan to rid the world of yet another vampire in its midst. While the movie is well crafted, the cast is superb and the script is funny, NADJA celebrates the darkness of spiritism, evil and everything that is anti-biblical and anti-Christian.
Content:
(AB, FR, H, O, L, VV, SS, NN, A, M) Spiritism, anti-Biblical and anti-Christian worldview with occultic themes involving vampires and the undead empowered with supernatural powers, the drinking of human blood & reincarnation, & lesbianism between vampire & her victim; 1 obscenity & 1 vulgarity; images of a stake being driven through a heart, 3 scenes of vampire drinking human blood, 1 bloody scene of two men dying & a police shoot-out; depicted adultery & promiscuity, 1 close-up of man & woman making love, scenes of two women caressing, kissing & making love; a brief scene of upper male nudity & close-up of a woman caressing the lower body of a woman; alcohol use & cigarette-smoking; and, slavery themes
More Detail:
NADJA turns the old tale of vampires into a contemporary, funny and highly entertaining twist on modern-day vampirism in New York. The heroine of the film is Nadja, pale, beautiful, and brooding in New York. She wants to change her life and is spurred to do this when her father, the Count Dracula Ceaucescu dies. Unknown to her, her father has died at the hands of the eccentric Van Helsing. The story takes on another bizarre twist when Nadja's newest victim, Lucy almost becomes one of the living dead, and Lucy's husband Jim and Van Helsing go on a witch-hunt for Nadja to save Lucy and rid the world of another bloodsucker. The story's final confrontation takes place in Nadja's homeland, Carpathia.
The film's wit lies in its urban and societal maladies — adultery, sibling rivalry and the angst of unfulfilled lives in search of happiness. The black-and-white images lend texture to the story. The cast is wonderful, and the humor is clever. However, it is deceptively dangerous, for NADJA ultimately is a film about evil and darkness exploring belief in spiritism, supernatural powers, reincarnation, and the living dead. Furthermore, there is focus on adultery, lesbianism, drinking blood, and sexual encounters. This premise is neither biblical nor Christian. In fact, it is a bloody mess.