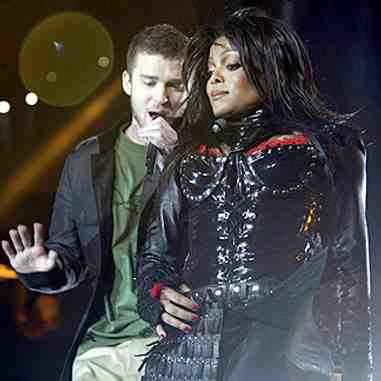 FCC Right Fining CBS For Airing Most Watched Indecency Performance in Television History
WASHINGTON, DC (November 4, 2011) – On Wednesday, the U.S. Court of Appeals for the Third Circuit (3rd Circuit) vacated a Federal Communications Commission (FCC) Order which found that CBS violated the broadcast indecency law in its airing of the 2004 Super Bowl Halftime Show, a move that Morality in Media (MIM) calls unfortunate.
"The 3rd Circuit might be on solid ground had the halftime show breast-baring incident involving Justin Timberlake and Janet Jackson been a complete accident in an otherwise unobjectionable show. But as the FCC Order shows, the 2004 Halftime Show was sexually charged from beginning to end, and the exposure of Ms. Jackson's breast was anything but a complete accident," said Robert Peters, MIM General Counsel & President Emeritus.
"This wasn't a burlesque show intended for 'consenting adults.' This was the most watched TV program of the year, aired during prime time hours and watched by millions of children. This wasn't a case of CBS not knowing that its programming might violate community standards. This was case of CBS not caring about community standards. The FCC is to be commended for its determination that the 2004 Super Bowl Halftime Show violated the broadcast indecency law," said Peters.
About Morality in Media
Founded in 1962, Morality in Media, Inc. is the leading organization focused on opposing pornography and indecency through public education and the application of the law. MIM is leading The War on Illegal Pornography, a coalition of more than 100 national and state groups whose goal is to stop the distribution of illegal pornography. For more information visit www.PornHarms.com, www.WarOnIllegalPornography.com, and www.MoralityInMedia.org.
###