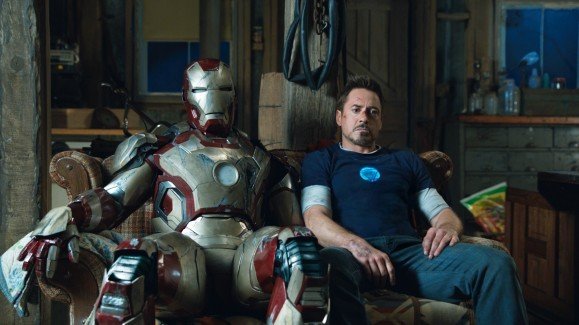 By Peter Moorman, Staff Writer
What if there was a secret formula that guaranteed your next major motion picture would be a box-office hit?
What if this secret formula could add $30-$50 million to your movie's gross revenue?
Now, what if this secret formula was actually not secret, but something well known and researched by an organization with a 22-year history for accurately predicting box-office success?
I'm about to share with you something you won't hear at any Hollywood cocktail party or $5,000 a plate political fundraiser at George Clooney's house.
Are you ready?
The secret to box-office success is to make a great movie with strong Christian, Biblical, moral, and redemptive content and no graphic sex, nudity, foul language, or violence.
If you're more interested in bringing in $200 million on your next movie than receiving a golden statue that will likely collect dust on your bookshelf, make movies that the 123 million Americans who attend church weekly want to see.
I see your skepticism. You've been in Hollywood so long that the last church you've visited was for a funeral or a wedding.
Let's take a look at the Top 10 movies at the box office in 2013. These all made north of $200 million each.
Ninety percent (90%) of the Top 10 movies in 2013 had a strong or very strong Christian, Biblical, moral, or redemptive worldview, and none of them had a strong Non-Christian, Anti-Christian, or immoral worldview.
You may find yourself running in circles with people who like the idea of "spreading the wealth around" or sympathetic to the Occupy Wall Street movement, but it's best to keep these viewpoints out of your movies.
Also, none of the top 10 movies had any strong Communist, socialist, or anti-capitalist content.
In fact, THE HUNGER GAMES:  CATCHING FIRE, IRON MAN 3, and MAN OF STEEL were particularly conservative movies, and these three movies brought in more than $1 billion dollars collectively!
The Top 10 movies of 2013 also had no explicit sexual nudity, no Anti-American or anti-patriotic content and none were R rated.
The secret to box-office success isn't really a secret, but it's a well-publicized fact showcased each year by the record-breaking numbers of Americans who buy tickets for movies that affirm rather than assault their values.
Editor's note: If you want more information, please go to www.movieguide.org or please call us at 805-383-2000 for a copy of the Report to the Entertainment Industry. Also, tune into the Reelz Channel on March 1 at 2PM Eastern to see the Movieguide Awards. More info can be found here.