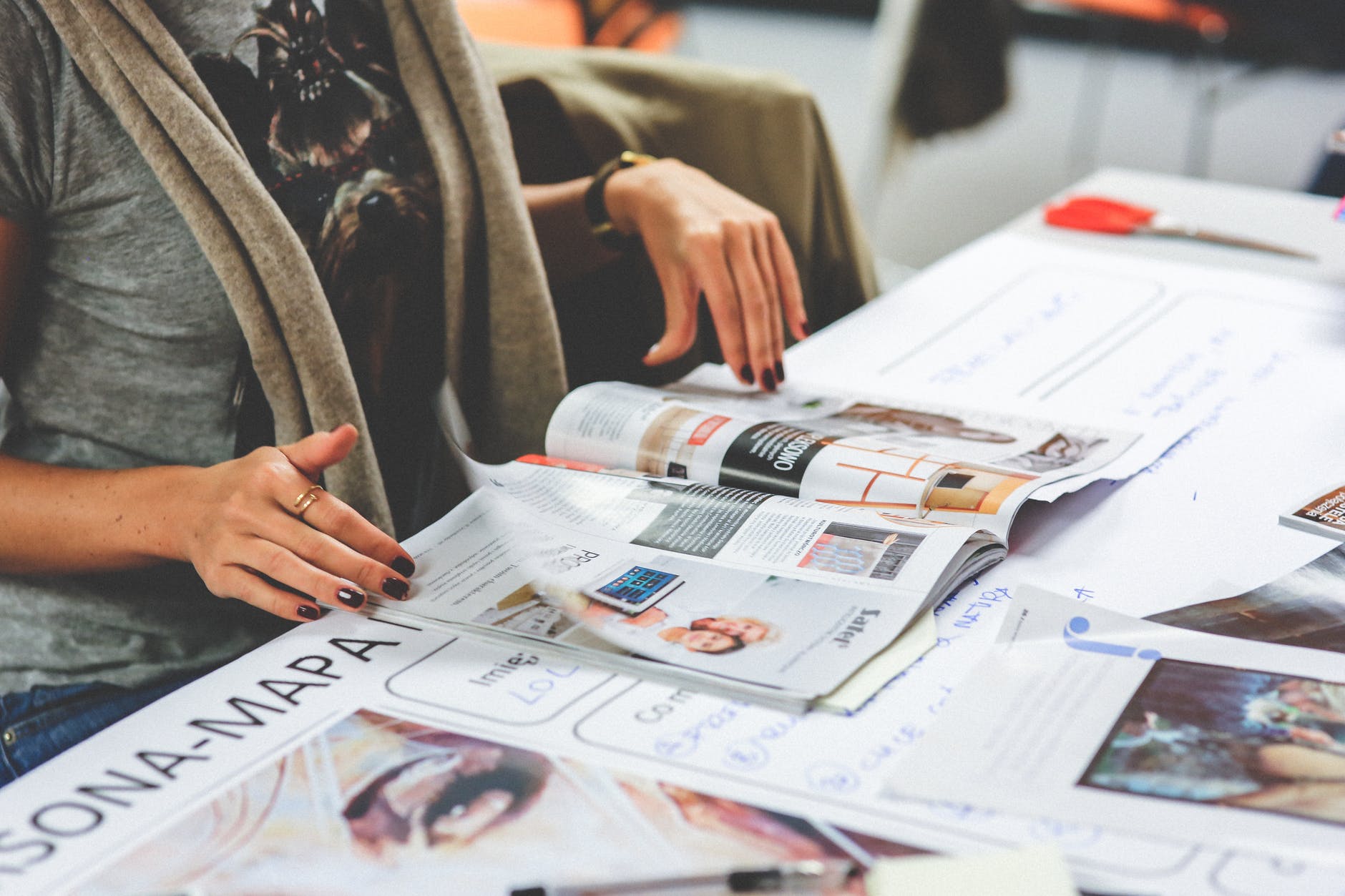 Teen VOGUE Opinion Article Promotes "Sex Work" to Young Girls
By Tess Farrand, Staff Writer
Think back to the last time you were at the grocery store. Next to the candy, what did you see? The answer is probably tabloids and dozens and dozens of magazines promoting the latest Hollywood gossip. Usually, when you open the pages, you'll find even more unsavory content that should raise major red flags. This is the case for a new article in Teen VOGUE about sex work.
In an opinion article titled, "Why Sex Work Is Real Work," guest writer Dr. Tlaleng Mofokeng, head of Sexual and Reproductive Justice Coalition of South Africa (SRJCZA) gives support for why she believes sex workers are treated unfairly and should be looked upon with greater reverence.
Mofokeng's argues that sex work, also known as prostitution, should be legal and no longer a cultural taboo. In the bulk of her argument, she states, "I find it interesting that as a medical doctor, I exchange payment in the form of money with people to provide them with advice and treatment for sex-related problems; therapy for sexual performance, counseling and therapy for relationship problems, and treatment of sexually transmitted infection. Isn't this basically sex work?"
Mofokeng goes so far as to say, "continued criminalization of sex work and sex workers is a form of violence by governments and contributes to the high level of stigma and discrimination."
The article by nature is political, but that doesn't dissuade Mofokeng from going a step further. She says, "sex workers must be affirmed through upholding and the protection of their human rights to autonomy, dignity, fair labor practices, access to evidence-based care. It is for this and many other reasons that I believe sex work and sex worker rights are women's rights, health rights, labor rights, and the litmus test for intersectional feminism."
Teen VOGUE obviously gets readers with their provocatively titled headlines such as "Can Porn Help You Understand Consent" and "Magic 101: Your Guide to Practical Magic," but this article will be read by countless young women who may begin to think that sex work and related fields of employment are desirable and don't come without consequences. Rising STD rates demonstrate otherwise.
Most disturbing is the fact that the Teen VOGUE article omits the fact that the sex-trafficking of women and girls and boys is on the rise. Women and children are being kidnapped and thrown into sex slavery because some wicked humans are willing to purchase sex. Whether the sex worker is consenting or not, the increase of prostitution will cause an increase of woman objectification and sex slavery.
Teen VOGUE should ashamed for publishing such an article.
It goes without saying that this article and its subject matter contradicts the biblical teaching of the way God intended sex and marriage (Gen 2:24, Heb.13:4. Sex wasn't created for commerce, it was created for an intimate connection meant to only be known within the covenant of marriage.
On one level, the author is right, sex workers are looked down upon in culture today. This has been true for thousands of years. Consider the story about Rehab in the book of Joshua, Gomer in Hosea or Jesus's interaction with the sexually promiscuous woman at the well (John 4). The one true God is in the redemption business and these stories are certainly ones of restoration and healing. Christ sees brokenness and brings wholeness.
"Everyone who drinks this water will be thirsty again, but whoever drinks the water I give them will never thirst. Indeed, the water I give them will become in them a spring of water welling up to eternal life." – John 4: 13-14 (NIV), Jesus speaking to the woman at the well.
In short, it's despicable that a publication that is targeted toward teenage girls would normalize and even condone prostitution as a career choice. Readers must be prudent to see articles like the Teen VOGUE opinion article for what they are – an example of our fallen world and a call to protect our children from its negative influence.