This MAN IN THE HIGH CASTLE Actor Got Baptized After A Role Changed His Heart
By Tess Farrand, Staff Writer
Cary-Hiroyuki Tagawa has a decorated resumé covering all sorts of projects from many TV shows to movies like MORTAL KOMBAT, and PLANET OF THE APES. Most recently, the Japanese-born actor starred in THE MAN AND THE HIGH CASTLE as the Japanese Trade Minister Tagomi, as well as the Netflix reboot of LOST IN SPACE. However, behind all his work on camera, Tagawa loves Jesus.
In 2015, Tagawa portrayed a priest in the Russian-made movie THE PRIEST-SAN. The movie follows a Japanese priest who flees to Russia after wars in his home country. While there, he helps local resident stand against corruption.
While filming in Russia, Tagawa recalls his thoughts of the church and Christianity, "when I first came to Russia I had very little time to get into the character. So, I visited a number of Russian cathedrals in Yaroslavl and Rostov. Simply being inside had a very powerful effect on me."
Tagawa expressed a desire to be baptized in the Russian Orthodox church, but one priest was skeptical of his authenticity until he got to know Tagawa on a more personal level. The Orthodox priest said, "seeing his faith and sincere intentions, I decided to baptize him."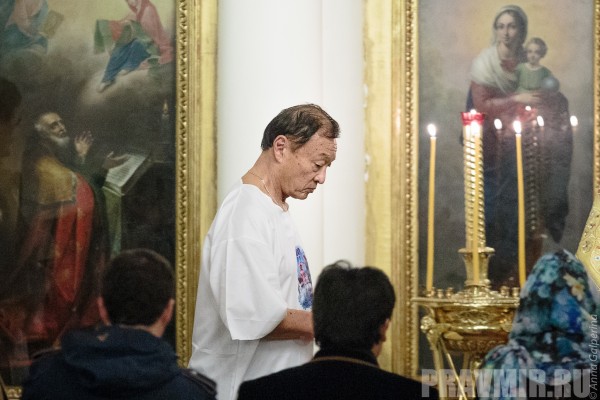 The baptism ceremony took place in the fall of 2015 whereupon Tagawa expressed his emotions concerning the public proclamation of his faith, "this moment is about being closer to God." Since this event in the actor's life, he has also decided to pursue Russian citizenship.
In recent years, other stars like Chris Pratt have made their faith in Jesus known, and Mario Lopez of SAVED BY THE BELL and host of an entertainment talk-show on Extra, got baptized too!
Please continue to pray that God would move in the hearts of the lost in Hollywood.