Published: July 5, 2022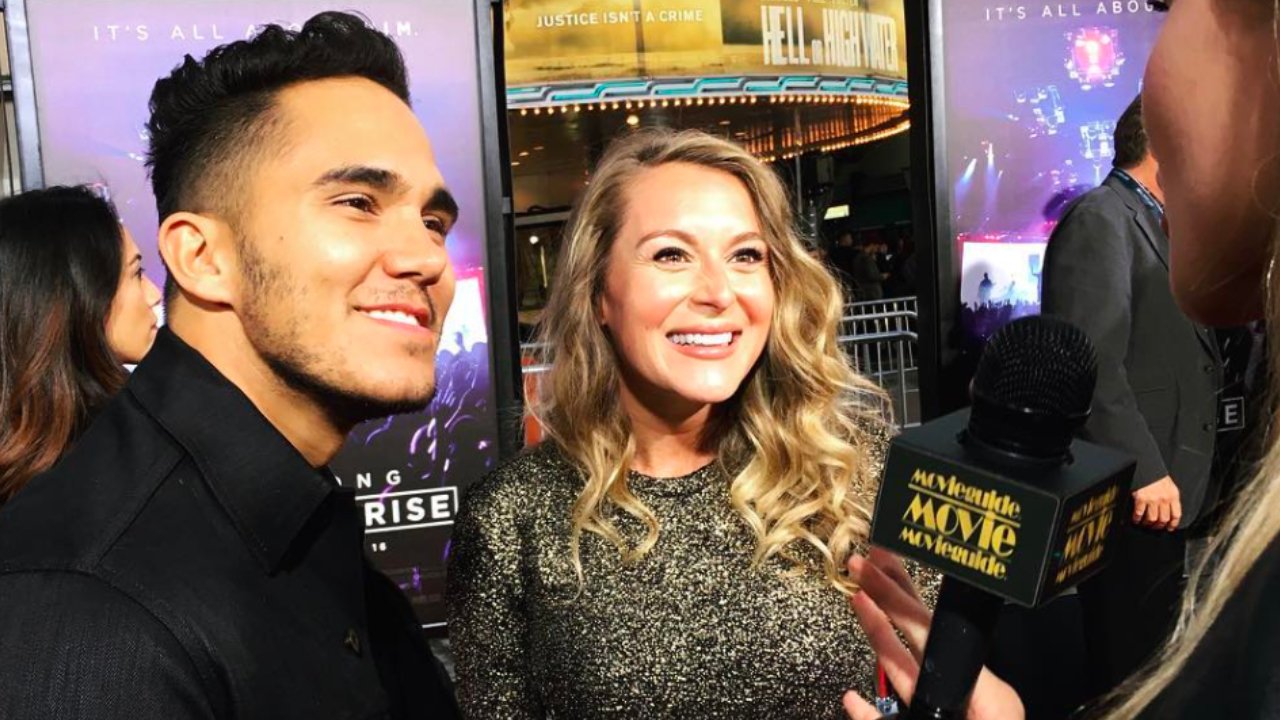 Alexa and Carlos PenaVega Team Up for New Romance
By Movieguide® Staff
Alexa and Carlos PenaVega are taking their love to the screen and pairing up for a new Hallmark movie, called LOVE IN THE LIMELIGHT. 
Entertainment Tonight reported:
Inspired by the real-life love story of Willie Aames and Winnie Hung, Love in the Limelight follows Summer (Alexa PenaVega), a devoted fan of the popular boy band, the Mendez Boyz, especially lead singer Nick (Carlos PenaVega). After receiving a sweet fan letter from Summer, Nick decides to respond with a phone call, sparking the start of a friendship that's lasted to this day. When Nick's manager books a gig for him at a small venue in Summer's hometown of Salt Lake City where she now works in human resources at a local university, the two finally meet face-to-face. It's clear their friendship has set the stage for romance and Summer's abuelita (Ivonne Coll), a hip grandma with a TikTok following, encourages her to follow her heart.
The movie will also feature original songs from Carlos, who is a member of the band Big Time Rush. 
"This movie takes our Hallmark experience to the next level," said Alexa and Carlos PenaVega in a joint statement about the upcoming project. "They allowed us the freedom to explore and create original music, stylized performances and a fresh take on a modern love story. We couldn't be happier or more excited!"
This isn't the only project the PenaVega's have recently launched together. Movieguide® previously reported on the couple's new book:
The PenaVegas recently released a memoir about their relationship with one another, their careers, and Jesus called "What if Love is the Point? Living for Jesus in a Self-Consumed World."
"It started right after we got married," Alexa told Fox News in a recent interview. "We were just so excited about marriage and the idea of possibly sharing our testimony with others. It felt like everything out in the media depicted marriage as lame. It took the holiness out of marriage. We felt like marriage was this dying thing, and we wanted to reignite it for people and get them excited about it again.
"We didn't want to force the idea of a book," she added. "So we first started with this one sheet called 'What is the Point?' We would include all the testimonies that happened in our lives – our failures, successes, arguments, anything that made us go, 'God, why are you doing this? What's the point of this happening in our lives right now?' We felt that if the timing was ever right, God would open the door. Years later, we eventually got the call about writing a book. It was exactly what we planned all along."