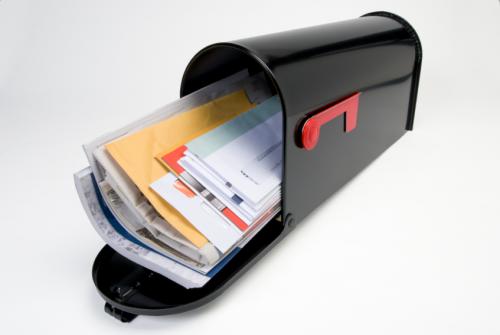 We receive many letters for MOVIEGUIDE®: A BIBLICAL GUIDE TO MOVIES AND ENTERTAINMENT. Here are some that blessed us:
The Miley Cyrus Problem
Good evening Ted,
I pray you and your wife are doing well.
Can you tell me what is happening to Miley Cyrus? It is so sad to see her become very much like a Britney Spears. Is this her choice or the ones who she is signed by? How discouraging to all the parents who supported her on Hannah Montana.
I see someone like Miley who has been given much and I see how she could be such a tremendous testimony for the Lord in what she has been given. I am truly praying for her. I did not sleep at last night and I prayed for her. I have kids also (4 to be exact) and there comes a time when we as parents have to let them go, but Miley needs some really Godly mentors who she will listen to and who can help her through the maze of Hollywood and all the pressures.
When I see what I am seeing with Miley now, it breaks my heart. I feel so bad for all the families who helped her to get where she is, only to have her use the need to break out of the mold to become so sensual. It is like a slap in the face. How do you explain that to your young daughters who looked up to her? I pray at some point there will be one young Hollywood star, who is able to withstand the pressures of the industry and not have to become sensual, or on drugs or addicted to alcohol. If they cannot withstand the pressure, my prayer is that they will be able to leave it all behind, however, money becomes very addicting.
Thank you, Ted. I am so blessed to know you. You are a fine example. My heart has always been to be a part in Hollywood, not as an actor, but I can intercede for those who are.
Thank you for your time. . .
Chuck and Sharon Cochran
Finally an Enjoyable Movie!
Dear Ted and Movieguide,
I loved your review of SECRETARIAT and loved the film. It's a great experience to see a thoroughly likeable film. Great performances. Wonderful variety with the race sequences. Good themes about determination and not giving up and about integrity and community that forms around a common good goal.
I'm also a horsewoman (I compete in reining events) and found that this was one of the first times that I felt the filmmaker knew how to shoot horse sequences. Director Randall Wallace personalized the horse – with all those details that many filmmakers don't know such as the way a horse will turn his head toward a person he likes, the fact that horse people know who a horse likes, the licking and chewing when the horse is relaxed, the intelligent gaze of those brown eyes. And I loved the way Wallace shot the racing sequences. I usually find that the camera is too far away, but he caught the thrill with the POV of the rider, the close-up of the dirt and the legs and the clasping of the mane – all just wonderful!
I do hope the film is recognized come Academy Award time! And, that many of the readers of Movieguide also enjoy this experience. I expect to see it again!
Sincerely,
Dr. Linda Seger
Script consultant, author, seminar leader
www.lindaseger.com
Great Job!
To Ted:
You did a great job with your presentation. I thank God for you and your ministry and pray that he will continue to use you mightily in Hollywood and around the world.
God bless you!
John Murray
An Excellent Study Guide
Ted:
I pray life finds you well! I am sitting on a plane returning home from Denver, and I am reading SO YOU WANT TO BE IN PICTURES.
It's become my study guide. I believe I have marked it up more that the average textbook!
This caused me to take a moment and write you!
Thank you again, for your time, wisdom and kindness towards us! As I've learned more about what you are doing, I endeavor to support you in all I can!
May God our Great Lover shower you and your Family with Precious Blessings!
Hector Marquez II
Don't Go Until You Know!
Thanks for looking into this, Dr. Baehr! We referenced MOVIEGUIDE® before going to the movies last night, and with it, we avoided what would have surely been a waste of two hours and $20. Thanks!
We appreciate your prayers for us. And, we would love to visit again soon! Graduate school starts for us this next week, but Noah will be attending the San Diego CNP, so I'm sure you'll have fun catching up then.
And God bless you!
Brittany Rimer
** Lives Changed Forever
Dear Ted,
I can't thank you enough for serving with us at the New-Media Fest. I know it was a sacrifice for you and it meant a lot to have your love, support and friendship in the assignment. It was a glorious success as so many lives were changed forever. You helped make that happen.
God's Media Army is arising! Thank you friend!
Patricia King, President
XP Media
Christian Services Association
Maricopa, Ariz.
---
** Loving It!
Ted:
Re Values Voters Meeting in Washington, D.C.: We loved our time here and with you! We appreciate you so much. Lots of love.
Nancy Stafford and Larry Myers
** Blessed and Inspired
Ted,
Re Values Voters Meeting in Washington, D.C.: Thank you Ted. I really appreciate the invite and support. You are our torchbearer and I will follow.
I have been blessed and inspired by this event. I am motivated and encouraged by those before me to make a difference and feel God tugging at my heart to make a difference.
Thanks for taking the stand! Thanks for the push. . .
James Chankin
Chankin Entertainment
Chatsworth, Calif.
** A Great Resource
Hi Ted,
I spoke with you after your presentation at Fourth Presbyterian Church last Sunday.
I've had your MOVIEGUIDE® on my bookmarks for awhile and find it a great resource to use for a kind of Cliff's Notes on the synopsis of movies I may have forgotten as well as the Christian worldview.
Regards,
Shirley Augustine
** Changing the Culture
Ted:
. . . . You are doing important work – and having a big impact in changing our culture.
Blessings,
Colin Hanna
** We're Not in Kansas Anymore
Theodore:
Re article "We're Not in Kansas or Kiev Anymore: Fantastic article about not being in Kansas anymore. I am helping Lausanne with content for the Globalisation topic – and I'm wondering if you mind adding the topic "Media and Technology" to your article – since I'd love to make sure people interested in that topic get to see this content.
Thanks and regards,
Shelley Taylor
The Lausanne Global Conversation Communication Center
---
** Informative and Insightful
Ted:
Good talking to you, Ted. Sandy and I appreciate you and your work so much.
Your workshops have always been informative, insightful and timely chocked with people of incredible wisdom and experience. Thank you for your service.
In His service,
Ken Campbell
** Where Are They Now?
Ted,
The Lord brought you and your wife to mind last evening in the night. I pray for your every day as you were so good to Chuck and I in Estes and after. I pray you all are doing well. I pray your classes this summer went well, and we are looking forward to the day when Chuck can take your class.
I have been watching some reruns of DOC and SUE THOMAS F.B. EYE, and it brought to mind the writers for those shows. … I love those two shows as they are both heartwarming and not full of junk.
Blessings on you both, and I pray all is going well.
THANK YOU,
Sharon Cochran
** Speaking Truth
Dr. Baehr:
Re The Beverly Hills Tea Party on Sept. 26, 2010: Thank you so much. I wanted to tell you in a much more succinct way yesterday, how I enjoyed your talk. Yes – I was able to take most of it in, despite people approaching me with questions, etc. Truly, you spoke the Gospel, the message of truth, in a framework of freedom. It was masterful. I'm so grateful and appreciate you, your time and your public prayer. During your prayer – that was the few seconds of my calm and reassurance. Not only for the event but for what is coming for our country.
Reflecting this morning, I have this incredible, revitalized energy (despite being sick) for our country. People are ready for battle, and it is the faith community that is leading the way. Leaders, like you, will help guide with a steady hand.
Thank you again.
In Christ,
Debi Devens
** Good Job!
Ted:
I caught your presentation at the Value Voters Summit. Good job as always. You have a great manner of making the audience feel like you are conversing with them.
Love to Lili.
Rick Marschall
** Passionate
Dr. Baehr,
As I mentioned on set, the Christian Film & Television Commission® is a ministry that I am truly passionate about and I look forward to doing what I can to lift it up.
God bless,
Rick Goins
Atlanta Live
Thank you for your correspondence!