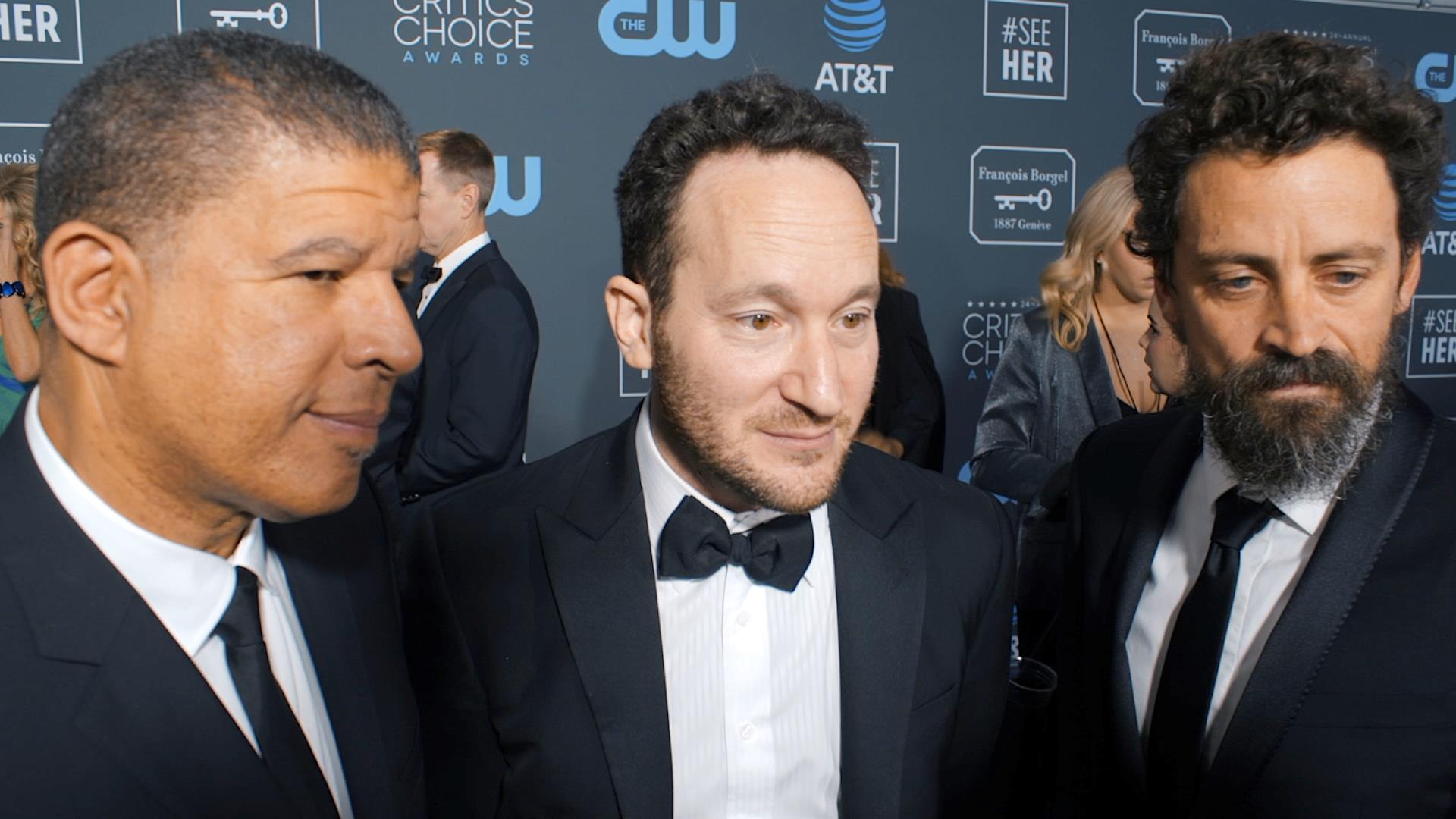 Critics' Choice Awards Winners Talk About Showing Family Values on Screen
By Tess Farrand, Staff Writer
On Sunday evening, the 24th Annual Critics' Choice awards, which airs on the CW, awarded movies picked by the Broadcast Film Critics Association. Before the show, Movieguide® had the opportunity to talk with a few filmmakers on the Red Carpet whose movies are also nominated for Movieguide® Awards, which take place on February 8th and will air on the Hallmark Channel later that month. Many of the filmmakers' interviews talked about the importance of family in their movies.
A QUIET PLACE won the Critics' Choice Award for Best Sci-Fi or Horror movie. Screenwriters Bryan Woods and Scott Beck took a moment to talk with Movieguide® Creative Director, Evy Baehr Carrol, to stress the movie's ever-present theme of communication. "The whole film is all about a metaphor for communication and saying things we need to say to our family before it's too late," Woods detailed. A QUIET PLACE takes psychological thrillers to a new level in an emotionally moving story of a family's attempt to survive vicious creatures that hunt by sound. The movie earned three Movieguide® award nominations including Best Movie for Mature Audiences and Grace Awards for Emily Blunt and John Krasinski's compelling performances as the parents. Woods and Beck want the importance of family to be a key takeaway as well, stating, "it's also kind of a trojan horse in a sense where it's about family as well and be also something that's moving and emotional."
SPIDER-MAN: INTO THE SPIDER-VERSE took home the award for Best Animated Feature at the Critics' Choice Awards. This rendition of the classic superhero story centers in on an average New York teenager named Miles Morales, who runs into different incarnations of Spider-man as he assimilates to his newfound powers. Dr. Baehr brought up the father/son relationship that's so prevalent in the movie and writer/co-director Rodney Rothman responded, "we're all fathers [in reference to co-directors Bob Persichetti and Peter Ramsey]. We made those scenes, and we thought about our about kids and our fathers." The filmmakers explained why they believe the movie speaks to so many audiences. "Spider-man is a character who everyone can relate to… he's just a confused normal kid and that's how we treated the movie." SPIDER-VERSE's noteworthy content earned a nomination from Movieguide® for Best Family Movie of 2018.
For more movies that celebrate family values, be sure to check out the all of the nominees for the 27th Annual Movieguide® Awards airing on the Hallmark channel in February.