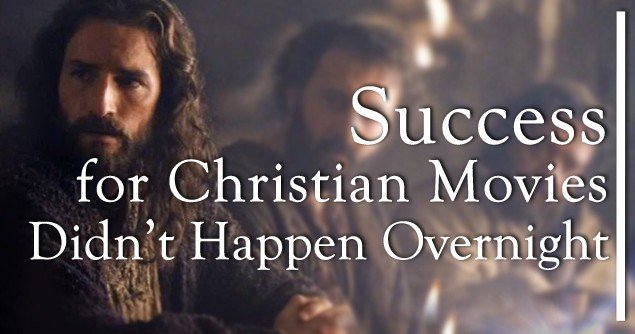 Success for Christian Movies Didn't Happen Overnight
By Ted Baehr and Tom Snyder
People keep asking us, Why is there a flood of Christian movies?
After THE PASSION OF THE CHRIST came out, there were many people around the world who claimed they marketed THE PASSION. The fact of the matter is that the marketing team, headed up to a large degree by MOVIEGUIDE® friend Paul Lauer, employed, commissioned and recruited hundreds of people to market the movie, and they used that same approach that had originated with Dr. Ted Baehr for the TV marketing of THE LION, THE WITCH AND THE WARDROBE on CBS in 1979 and 1980 for the big Disney movie of C.S. Lewis's first CHRONICLES OF NARNIA book in 2005, THE LION, THE WITCH, AND THE WARDROBE.
Thus, success often brings people out of the woodwork who claim to be responsible for this success, just as a successful movie will have people saying they had the idea first.
The fact of the matter is, despite some claims that some tiny Christian faith-based movies changed Hollywood, movies with strong Christian values have consistently done better at the box office since the 1930s, if not since the 1890s. By benchmarking the success of Christian, moral and conservative movies, MOVIEGUIDE®'s Annual Report to the Entertainment Industry has been able to show Hollywood the actual numbers of who goes to see what.
Producing the 80-page Report to the Entertainment Industry takes hours and hours of seeing movies, writing comprehensive reviews of them and editing such reviews to make sure they're as accurate and comprehensive as possible. Assembling all the statistics in that report and preparing it for publication takes a whole month!
As a result of MOVIEGUIDE® beating the drums year in and year out, the number of movies with strong, and even overt, Christian, redemptive content has seen a tremendous increase.
In the last three years alone, the number of such movies has increased from 47 in 2012 to 65 in 2015, an increase of more than 38 percent.
Furthermore, in 2012, such movies earned about $3.69 billion in the United States and Canada alone, but in 2015, they earned about $5.35 billion, a 44.78% increase.
Less than 20 years ago, 19 to be exact, such movies were making less than $210 million!
Many people can claim credit for this marvelous turn of events, but only MOVIEGUIDE® has been doing the necessary hard work to make this a reality, day in and day out, year after year.
By commending the good in Hollywood at our Annual Faith & Values Awards Gala, we are steadily redeeming the values of the mass media of entertainment.
If you would like to be a part of this exciting change, click here!