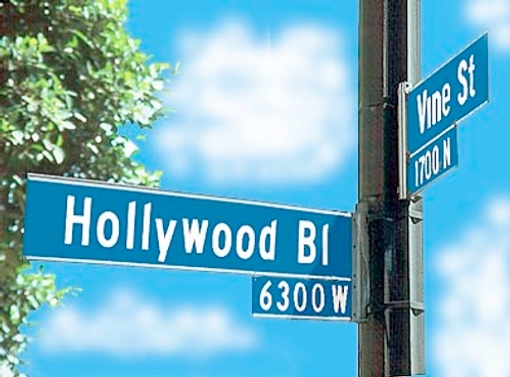 Over the last hundred years, Hollywood has produced some of the most awe inspiring and powerfully evocative works of art in history. The power of film is perhaps unique in its ability to reach out and touch the imagination directly to produce emotions, thoughts, and dreams of worlds not yet realized in the minds of people everywhere. Yet with the awesome achievements that are the


great classics of film; CASABLANCA, THE GODFATHER, BEN HUR, there is also a terrible price to pay. Pushed to their limits by the demands of the business, far too many actors who have entered the craft, both well known and obscure, successful or struggling, have found themselves utterly lost as human beings. Some of the greatest actors of all time, while being able to create timeless characters that will endure forever in our hearts, have nonetheless been unable to manage their own lives, or to achieve the sort of happiness that we all dream of. As the Biblical saying goes, "What does it profit a man to gain the whole world, but lose his soul?"
While the artistic spirit and the creative force often work hand in hand with personal pain and tragedy to produce deep expression of the human condition, that pain need not destroy our lives, it need not consume us like it has so many in the past. Often the difference between being swallowed up by the darkness within our own hearts, and being lifted up to our greatest potential, both professionally and personally, is simply a question of character. This is why Holy Wood Acting Studio was created, to provide aspiring actors not only with the professional tools to excel at their craft, but also the personal tools to build their character. Through a combination of acting workshops, health and fitness training, personal life coaching, and moral guidance, we aim to push future actors far beyond what they thought they were capable of doing.
Some may ask, what is the point of including things like character development and spiritual instruction into simple acting classes? For Holy Wood Acting Studio, the point is to help foster in the next generation of actors, a sense that they should be leaders as well as artists. We live in a world that seems to be moving towards darkness, chaos, and discord, where countless millions are searching for an answer. Unfortunately the answer too often provided to them is an empty one full of self-destructive behavior and tragic outcomes. Actors often find that they are unofficial sponsors of this behavior, presenting a sexy, attractive image of it to viewers. Selling their souls for a high paying role, they later find that all the money in the world won't take away the feelings of emptiness and despair that now reside in their hearts. HWAS wants to provide an alternative to this; it wants to help actors gain the strength to become leaders instead of followers, to shape the future of the movie business instead of letting it shape them. We offer them more than just an acting class so that they can offer the world more than just the usual sex, drugs, and violence. They can be the example the world needs, both on screen and off screen.
In order to help actors reach their full potential as creative and artistic leaders of the 21st century, HWAS employs the Four Pillars of Success in Acting: Professional Acting, Leadership, Personal Growth & Development, and Health & Fitness. Combined with spiritual guidance inspired by the Theology of the Body, HWAS hopes to foster truly life-changing and life-affirming character traits in its students.
With the help of people like prominent acting coach Mark Atteberry, leadership coach Dr. Owen Phelps, personal growth specialist Dr. Ernesto Bolio, and fitness and nutrition coach Jeff Jordan, HWAS is set to blaze a new and innovative trail in developing talented as well as morally centered actors.
Starting March 25, 2011, Holy Wood Acting studio will open its doors to aspiring actors looking to gain the skills needed to play great roles in movies and in life. Situated in the heart of beautiful Culver City California, the birthplace of the great studios, HWAS will provide a peaceful, calm, and professional environment where the only thing its actors will need to worry about is putting forth their best effort every day.
and be sure to follow it on Facebook and Twitter@holywoodacting.