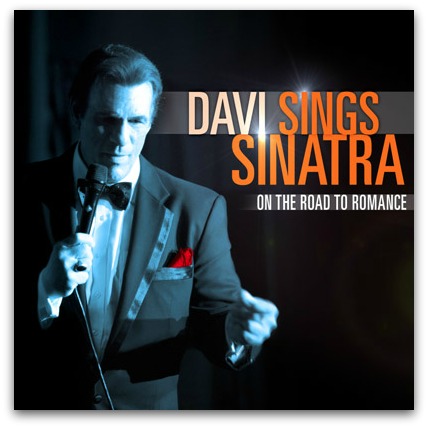 Quality: * * * * Acceptability: +1
WARNING CODES:
Language: None
Violence: None
Sex: S
Nudity: None
RATING: N/A
RELEASE: N/A
TIME: 120 minutes
STARRING: Robert Davi
PRODUCERS: Phil Ramone
WRITERS: Various
DISTRIBUTOR: Fontana Distribution
CONTENT: (Ro, S) Romantic music about romantic love and brief comparisons of romantic love to voodoo or witchcraft; no foul language but a few fairly light sexual allusions; light lyrics about romantic, sexual attraction; some references to alcohol; and, nothing else objectionable.
GENRE: Music
INTENDED AUDIENCE: Older children to adults
REVIEWER: Dr. Ted Baehr
REVIEW: DAVI SINGS SINATRA: ON THE ROAD TO ROMANCE is an entertaining, winsome, compelling music CD from Actor/Singer Robert Davi that refreshes Frank Sinatra's classic music and takes the audience through a fun musical journey.
Robert Davi not only acted alongside Sinatra in a movie, but he's been a fan of Sinatra's music since he grew up in Long Island in an Italian American family. In his early years, Davi studied opera and acting with some of the best in New York. After having performed in over 700 performances on stage he was cast in his first film with Frank Sinatra, and he's been acting in feature films and television ever since. He has played the heavy in such iconic films as James Bond's License to Kill, Goonies, Die Hard and a host of other films but he also starred as the hero in NBC's groundbreaking crime drama Profiler for 4 seasons as FBI profiler Bailey Malone. He recently directed his first movie, THE DUKES, which has won nine international awards.
In his love for Sinatra's music, Robert has put together this magnificent CD of old standards culled from his musical production for the stage, with a 55 piece big band orchestra. He considers Frank Sinatra's interpretation of the great America songbook and the men who wrote the music to be "the Shakespeare of America." This well-produced CD is a tribute to Sinatra and the people who wrote such popular standards as "All the Way," "I've Got the World on a String," and "The Best Is Yet To Come."
Whatever you thought of Frank Sinatra, you will be blessed and impressed by Robert Davi's interpretation of Sinatra's great music. He has chosen some of Sinatra's most famous songs and some that are less well known. This gives breadth and depth to the CD and keeps the listener involved. The songs focus on romance, but all of them are great listening.
Most remarkably, Robert has brought something that other current singers don't possess – a truly great voice with a darkly rich, nuanced vocal tone that's able to plumb the depth of a song and bring to the surface what the composer really intended, along with the emotional depth of an actor in full command of his powers. In this sense, Davi has done an admirable job in living up to the high artistic standards of the master himself. Indeed, Davi's extraordinary accomplishment is that he and his beautiful baritone call to mind the art of Sinatra, but he's not, in any sense, a Sinatra interpreter. Rather, he's an artist who has his own voice. He did it his way!! Could there be any greater tribute to Sinatra himself?
Please address your comments to:
Fontana Distribution
111 Universal Hollywood Drive, Suite 500
Universal City, CA 91608
Phone: 1-877-878-Fontana
Website: www.DaviSingsSinatra.com
Email: DaviSingsSinatra@gmail.com