Published: August 16, 2021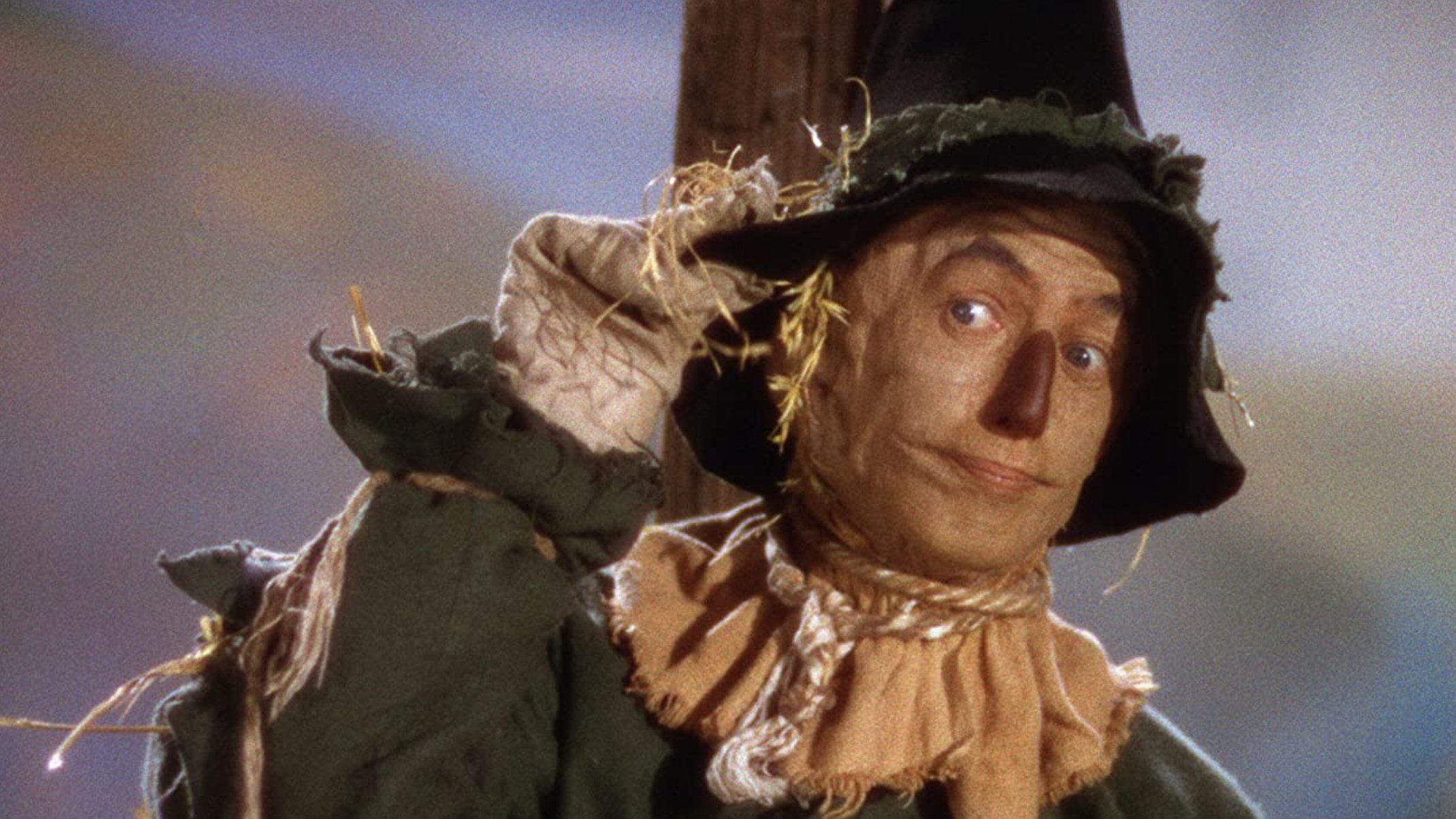 THE WIZARD OF OZ's Ray Bolger on God's Provision
By Movieguide® Staff
Note: This story is part of our Faith in Hollywood series. For similar stories, click here.
Actor Ray Bolger, best known for his role as The Scarecrow in the 1939 classic THE WIZARD OF OZ, recounted how his family grew up with little money but lots of faith.
"When I was a little boy growing up in the old Irish section of Boston, it never occurred to me that some day I would find myself skipping down a yellow-brick road with a Cowardly Lion, a Tin Woodman and a little girl, searching for a brain, for courage, for a heart and a home. Let me tell you how it came about," Bolger wrote in an article in 1982.
"There was never much money in our family; my father worked at a variety of jobs. And Mother was in very poor health, but she took time to scrub our souls as well as our faces," he continued. "She lifted our eyes above the grimy streets and the shrieking elevated trains to beautiful things, by taking us to the ballet, the Boston symphony, art museums, and, most of all, by giving us books.
Bolger remembers one of his mother's prized books was the Bible. Despite their circumstances, Bolger said that his mother taught their family the importance of trusting in God's word.
Bolger recalled:
"This book has a marvelous philosophy, Raymond," Mother said. "It tells how we all need wisdom, love, courage and a home. The trouble is," she added softly, "God has given each of us these gifts, but we don't believe it. And so we roam the world searching for them when we have them within us all the time. Remember what the Bible says: 'The kingdom of God is within you.' [Luke 17:21] Keep those words with you always, Raymond."
However, Bolger confessed that he did not fully understand what his mother meant until she died.
"My mother died, and my whole world seemed to collapse around me. Still in my teens, I had no real home anymore. On top of this, I lost my job," he said.
But Bolger returned to the one thing that he had always had, faith.
"I remember trudging along one cold, gray afternoon wondering what lay ahead. I came finally to the cathedral I had attended ever since I was christened there. The church was empty, and for a long time I knelt there in the quiet, praying," he said.
"Light flickered from the candles on the altar, and I thought of Mother and the home we once had. And I remembered her words about God's true gifts being within us. What were mine? Certainly not any real talent for business," he added. "But then suddenly words from one of the Psalms came to me as if written in letters of fire: 'Let them praise His name with dancing, making melody to him…' (Psalm 149:3, RSV) And it seemed to me, as I looked deep inside myself, that this was the road God wanted me to travel."
While working as a vacuum cleaner salesman, Bolger earned enough money to create his own costumes and started performing four or five homemade shows a day.
"Rewards came, though not financial ones. I learned that if I gave love in my acting and dancing it was returned in kind from those on the other side of the footlights," he said. "And I believe God often led me to the right place at the right time, as when I met Gwen Rickard in 1926. She had come from Montana to Los Angeles' Orpheum Theater, where I was appearing, to sell some songs. We were married three years later, and she has been my inspiration ever since."
After performing solo shows, Bolger received some Broadway roles. At the time, Bolger was under contract with MGM and was approached about playing the Tin Woodman in their upcoming adaptation of THE WIZARD OF OZ.
However, Bolger wanted to play The Scarecrow.
"My heart sank. MGM had several ways of enforcing discipline; if you got too rebellious they could suspend you without pay," he said. "So strong was the feeling within me, however, that I should play the Scarecrow that I couldn't give up. I fought the hardest fight in my life. Eventually, Buddy Ebsen said he'd just as soon play the Tin Woodman. Later that part was taken by Jack Haley. And I became the Scarecrow."
When the movie first came out, Bolger said that reviews were not positive.
"Reviews were mixed, with some important critics saying things like 'a stinkeroo,' 'displays no trace of imagination, good taste or ingenuity' and 'weighs like a pound of fruitcake soaking wet,'" he recalled. "But that didn't bother me. No matter what reviewers said, I felt it was a good picture, the kind my mother would have approved of. Later, many of the reviewers had to eat their words. During the war years that followed the film's opening, the song "Over the Rainbow" expressed a nation's longing for future peace. And "We're Off to See the Wizard" became the theme of RAF pilots flying into battle.
"The rest of the story of the yellow-brick road is written in the hearts of all those who have seen the film. Now an American institution, it has become one of the most enduring and best-loved movies ever made and is shown on television every year. For me it's always a reminder of the wisdom from the Bible that my mother pointed out to me: The kingdom of God is indeed inside all of us. if we'll only seek and find it there."