10 Christians Who Have A Star on The Hollywood Walk of Fame
By Tess Farrand, Staff Writer
Editor's note: This article originally appeared in November 2018. We're rerunning it on October 15, 2019, in honor of the 30th anniversary of Billy Graham's star. 
In the 1950's, The Hollywood Walk of Fame was merely a dream until 1958 when the first stars were made public to the industry and general public alike. Sixty years later, the Walk of Fame serves as a tribute to individuals who've made their mark on the entertainment industry in the categories of radio, television, motion pictures, and recording. On average each month, two stars are added to the collection of sidewalk.
If you're unfamiliar with how the induction process works, The Hollywood Chamber of Commerce nominate a star, and then if that nomination passes, the nominators contribute funds towards promotion and the making of the star for the walk. A ceremony date is then set to commemorate the talents of the selected individual. Here, a colleague or dear friend of the star then introduces the legacy of the individuals work in Hollywood along with touching remarks about their demeanor and personality before unveiling the five-point star on the widely walked Hollywood pavement.
As of today, the Walk of Fame features over 2,000 stars but if you look closely, you'll see a number of Christians that have stars on the Hollywood sidewalk, some of which might surprise you! Here are just a few: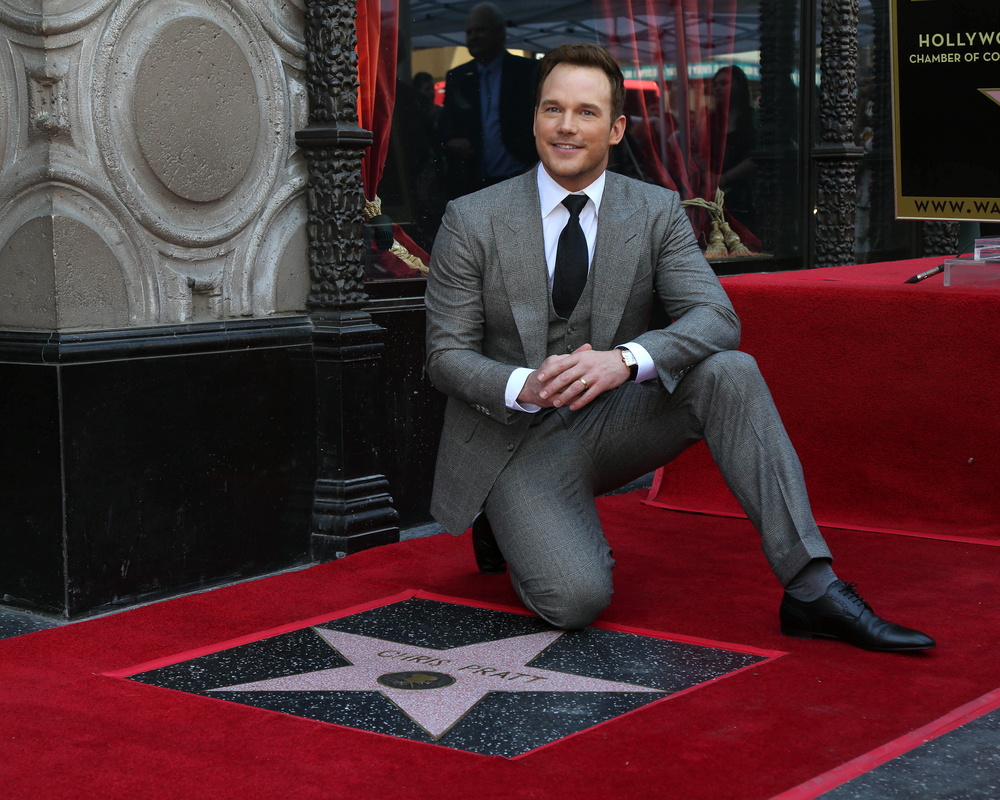 Chris Pratt
In recent years, Pratt's resume has skyrocketed with roles in movies lie JURASSIC WORLD and GUARDIANS OF THE GALAXY. As a fun-loving type guy, Pratt resonates with both the secular and Christian audience, but he uses his platform in the industry to proclaim his faith.
Pratt was inducted into the Walk of Fame on April 21, 2017.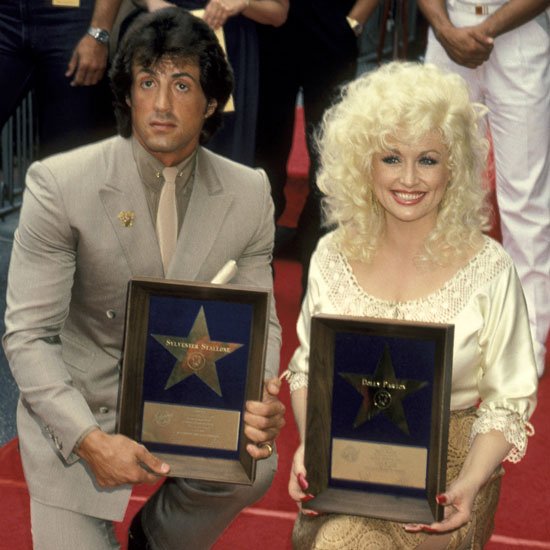 Dolly Parton
The "Jolene" singer has worked in the industry for over fifty years starring in movies like STEEL MAGNOLIAS and 9 TO 5, not to mention her worldwide successful music albums. In the near future, Parton will also have her own Netflix series based off of some of her most popular songs. Her efforts to cultivate the kindness and love of Jesus in the media have also given her the privilege of winning multiple Movieguide® awards.
Parton was inducted into the Walk of Fame on June 14, 1984.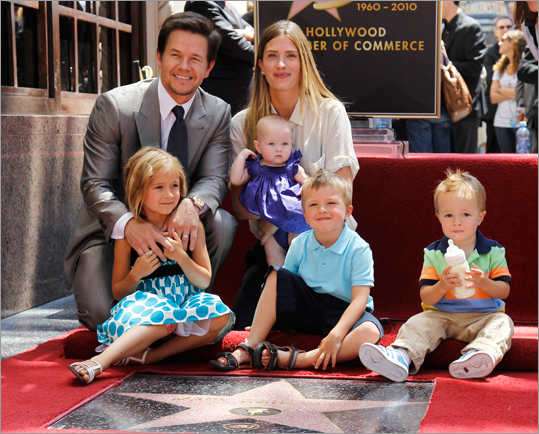 Mark Wahlberg
Walhberg is a singer-turned-model-turned-actor who most recently starred in the movie INSTANT FAMILY. Wahlberg's career has been marked with success from the world's point of view, but his faith in Jesus is the foundation for his contentment as he often focuses on the importance of prayer and family. In addition to acting, Wahlberg also owns a chain of burger restaurants with his family called "Wahlbergers."
Walhberg was inducted into the Walk of Fame on July 29, 2010.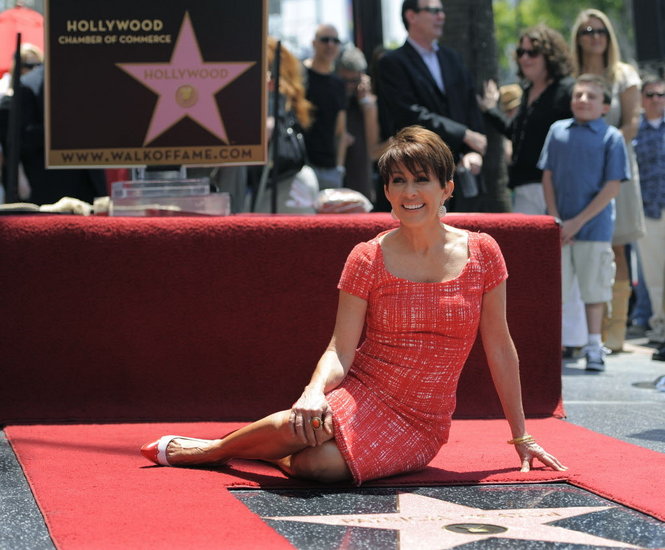 Patricia Heaton
Actress Patricia Heaton is most recognizable for her role the television series EVERYBODY LOVES RAYMOND and more recently, THE MIDDLE. Heaton passionately displays her love for Jesus by helping others. She is an ambassador for World Vision and often advocates for the Right to life.
Heaton was inducted into the Walk of Fame on May 22, 2012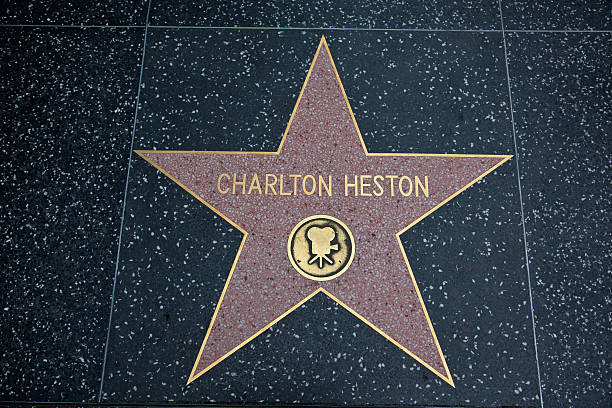 Charlton Heston
Heston graced the silver screen in the Golden Age of Hollywood, starring in epic movies like THE TEN COMMANDMENTS and BEN HUR. Heston accepted Jesus as his Lord and Savior and even became a friend of Movieguide® Founder Dr. Ted Baehr, often discussing his "come to Jesus" moment.
Heston was inducted into the Walk of Fame on February 8, 1960.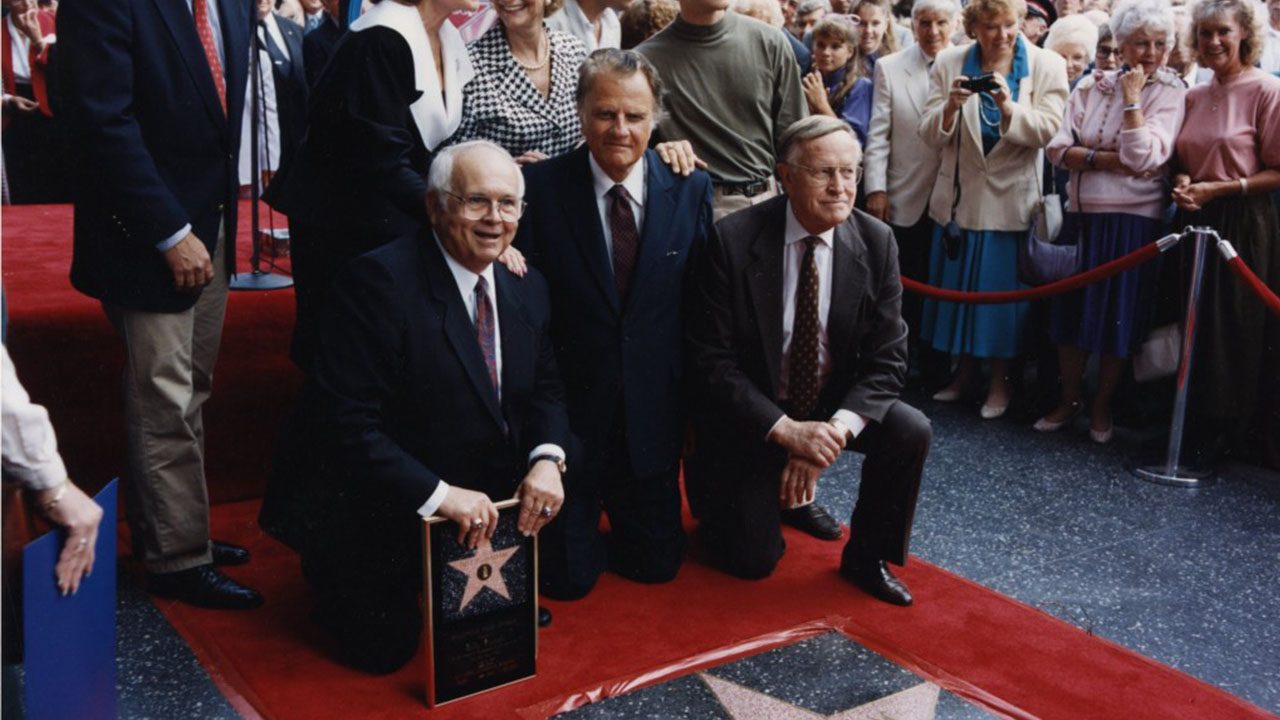 Billy Graham (pictured above in the middle)
This year, the late Rev. Billy Graham would've turned 100 years old. In his impactful 99 years on Earth, Rev. Graham was a revolutionary evangelist who inspired many to give their lives to Jesus, including Olympian Louis Zamperini and the American actor, Steve McQueen. You may not know however that the Rev. Graham was the first televangelist to land on a star on the Walk of Fame due to his large media presence on radio, TV and in movies.
Rev. Graham was inducted into the Walk of Fame on October 15, 1989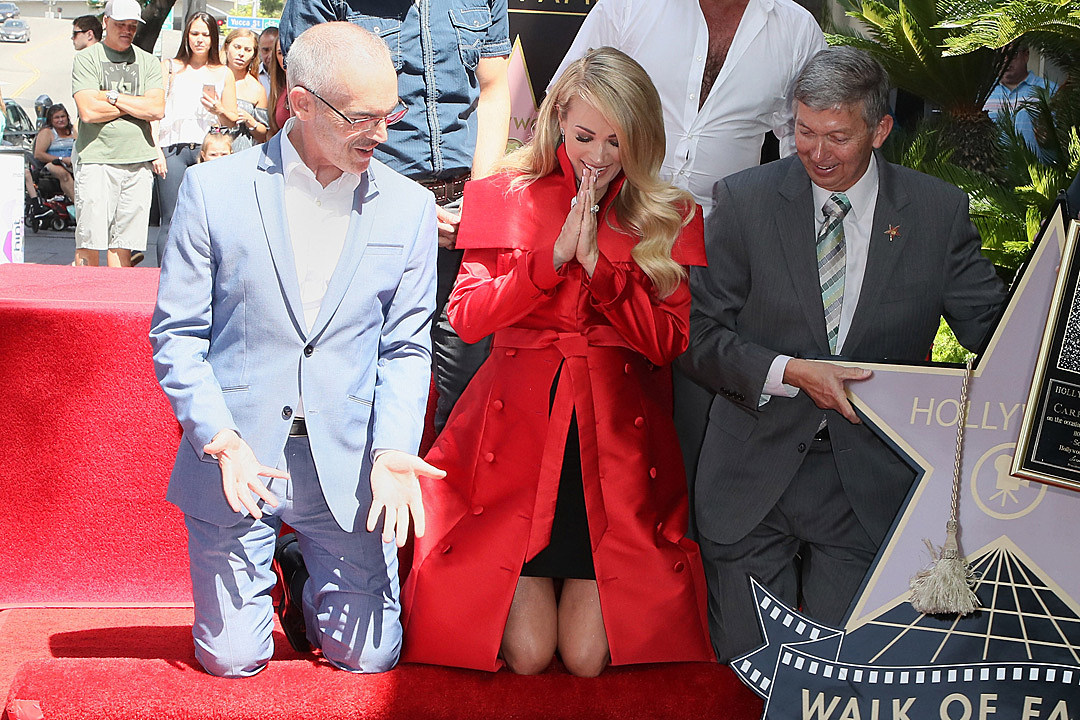 Carrie Underwood
This country singer rose to fame as the winner of AMERICAN IDOL'S fourth season back in 2005. Now 15 years later, Underwood has multiple hit records and a loving family that she leans on. Underwood never shies away from proclaiming God's faithfulness to her, encouraging fans and audiences all over.
Underwood was recently inducted into the Walk of Fame this past fall on September 20, 2018.
Steve McQueen
The popular daredevil actor Steve McQueen captivated audiences with his epic stunts and cool characters in movies like PAPILLION and THE GREAT ESCAPE. Frequently called the "King of Cool," McQueen came to faith in Jesus in his later years of life. The recent documentary STEVE MCQUEEN: AMERICAN ICON retells how the actor's life was transformed.
McQueen was inducted into the Walk of Fame on June12, 1986.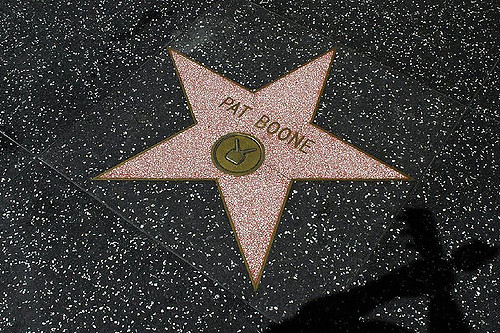 Pat Boone
Pat Boone is a singer/actor/songwriter with an impressive tenure in Hollywood especially as his singing wowed the public in the 1950's and 60's, selling more 45 million records. Boone, a Christian, co-authored a book with Dr. Ted Baehr called, The Culture-Wise Family, and he even hosted the Movieguide® Awards, which celebrate faith values in the entertainment industry.
Boone was one of the first to be inducted into the Walk of Fame on February 8, 1960.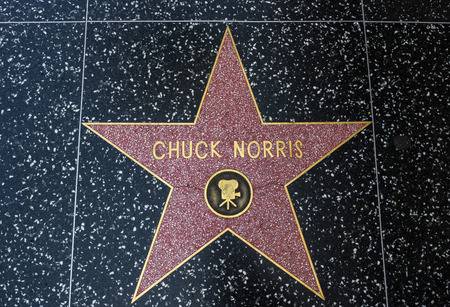 Chuck Norris
Chuck Norris famously played Walker on WALKER, TEXAS RANGER, as well as many other martial arts flicks. The actor/martial expert is also a devout Jesus-follower. Norris has a variety of published books that detail his faith, traditional values and exercise regimens. Like Pat Boone, Chuck Norris also once hosted the Movieguide® Awards to encourage good values in Hollywood. Norris notes that his success in the industry is not own his own doing saying, "God had everything to do with it."
Norris was inducted into the Walk of Fame on December 15, 1989.
If you're ever in the L.A. area, here's a helpful map of where to find these stars…