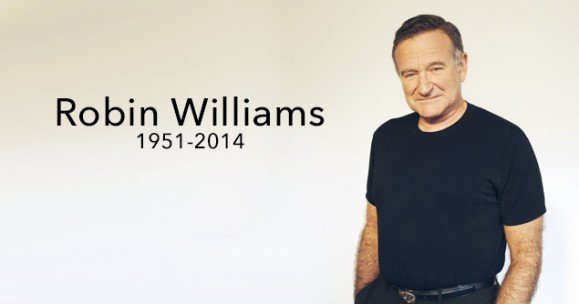 Robin Williams Suddenly Passes Away
On August 11, 2014, legendary actor and comedian Robin Williams passed away at his California home. Known for his charm, Williams is most known for his many successful movies ranging from critical hits like GOOD WILL HUNTING and DEAD POETS SOCIETY to family movies ALADDIN, FLUBBER and NIGHT AT THE MUSEUM.
While the cause of death is not confirmed, it is suspected that Williams committed suicide, as he publicly struggled with drugs, alcohol and depression. His wife stated, "This morning, I lost my husband and my best friend, while the world lost one of its most beloved artists and beautiful human beings. I am utterly heartbroken. On behalf of Robin's family, we are asking for privacy during our time of profound grief. As he is remembered, it is our hope the focus will not be on Robin's death, but on the countless moments of joy and laughter he gave to millions."
Dr. Ted Baehr met Robin several times at press junkets for movies. Once, Dr. Baehr shared Jesus Christ with Robin because they both grew up with a few similar parental beliefs. Robin had, at one point, accepted Jesus Christ in one of the recovery programs, but he was always searching and never quite finding.
He will be dearly missed by many and Movieguide® prays for his family and anyone else who struggles with drug addiction and depression.