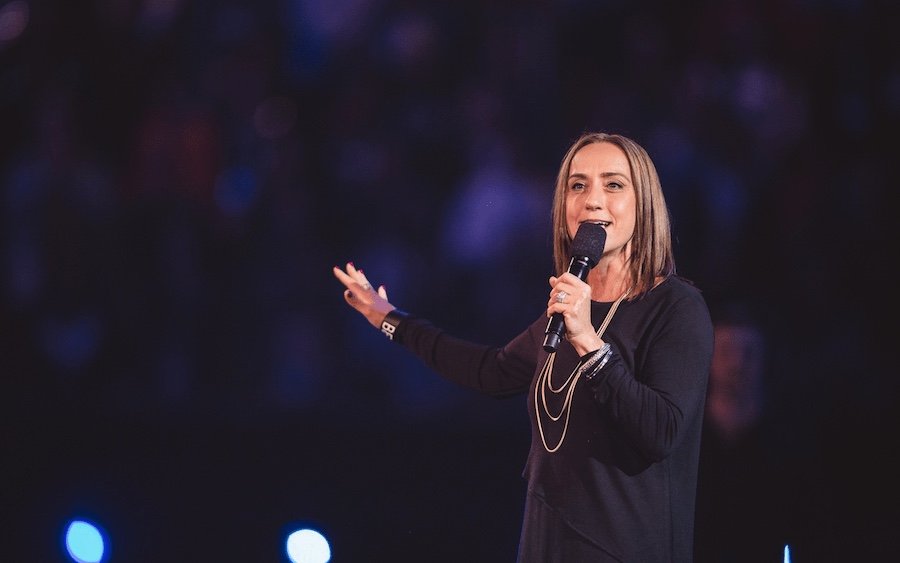 Sex-Trafficking Activist Calls on People to Stop Watching Porn and GAME OF THRONES
By Tess Farrand, Staff Writer
Christian author Christine Caine is tired of sex trafficking persisting around the world, and she blames porn consumption, among other things, as a reason. Caine is the founder of a nonprofit organization A21.
A21's is a 21st-century abolitionist movement that operates with a plan to eradicate all types of slavery across the world. At a recent conference, Caine offered her perspective on what's helping feed human trafficking, and it relates directly to media.
"I'll tell you how to stop human trafficking, sex trafficking overnight," Caine said, "if people stop watching porn… Just stop it." Caine isn't off-base. Studies have linked porn to violence, and sometimes it is accessible to children. She also spoke of her frustration and related it to the current pop culture conversation, stating, "here I am trying to put traffickers in jail, and you're watching GAME OF THRONES."
The same month of Caine's appearance at the conference marked the series finale for the last episode of HBO's adult fantasy series. Previously, Movieguide® warned readers that the show is jammed-packed with lewd content, including explicit nudity, incest and rape scenes. Despite all the gratuitous elements, a record-breaking 17.4 million people watched the premiere episode for the final season in April 2019.
"But, what if I'm being culturally relevant as a Christian?" some might ask. Caine has an impactful rebuttal: "How is that going to work with a trafficker?" She added, "nothing is free. Porn costs somebody."
Caine's address wasn't without hope, however, as she tied in her thoughts to the Gospel. "The issue is not whether you are going to die, 100 percent, we're all going to die," Caine said. "The issue is will you live the life God put you on this earth to live?" Caine urged her audience to step out in faith even more, "will you step up into your God-given purpose and your God-given destiny and stop playing it safe and stop living small and start believing your God is huge, and He's able to do so much more than you give him credit for…."