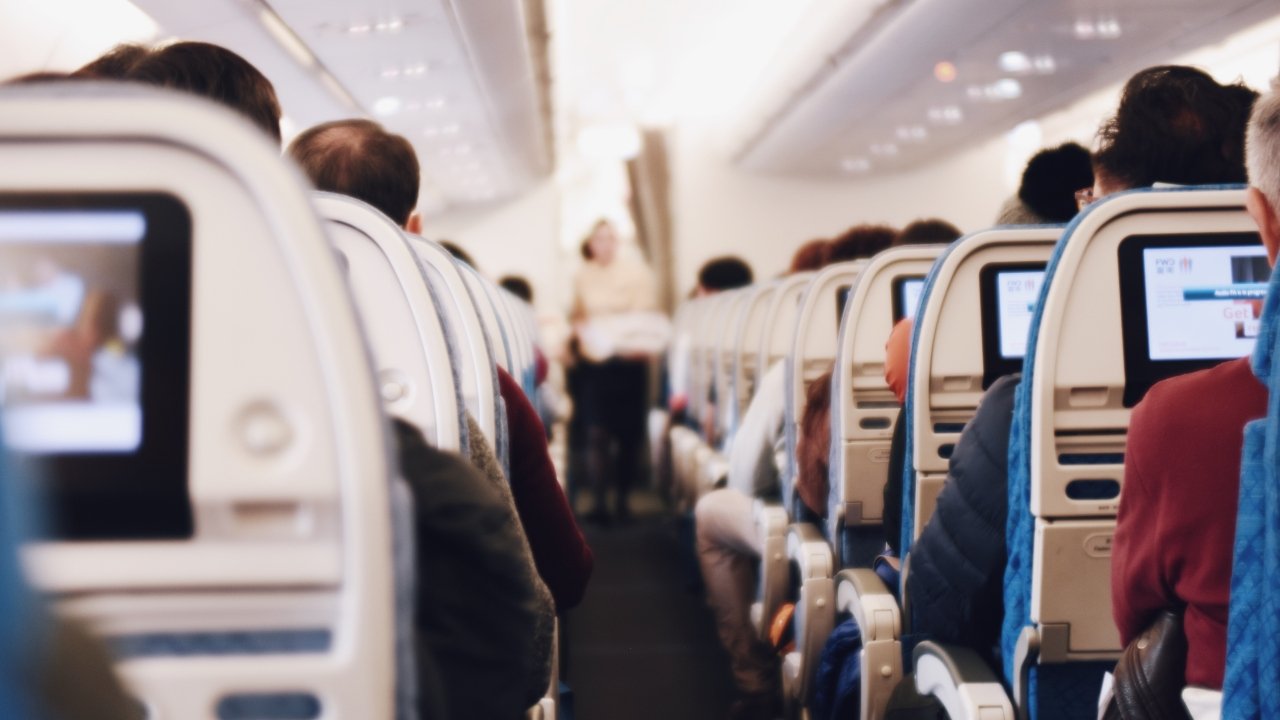 Airline Passengers Must Exercise Media Discernment for In-Flight Movies
By Allyson Vannatta, Staff Writer
A recent study by Fortune revealed that the airlines' most-watched movies garnered anywhere from "extreme caution" to "excessive" in the media-wise playbook.
The two most-watched movies across airlines were A STAR IS BORN and CRAZY RICH ASIANS. While A STAR IS BORN includes excessive content for all media-wise viewers, CRAZY RICH ASIANS merits extreme caution for adults.
While media-wise adults may enjoy CRAZY RICH ASIANS, children on airplanes could also access the movie, which had many questionable elements.
Fortune surveyed United, Southwest, JetBlue, and Alaska airlines to gather the data.
A STAR IS BORN, the tragic but romantic remake featuring Lady Gaga and Bradley Cooper, came in first place on Southwest and JetBlue as the most watched movie, while on United and Alaska it came in second behind CRAZY RICH ASIANS.
Those who flew United were also in the mood to rock out to some classic Queen songs as BOHEMIAN RHAPSODY was a popular choice.
What is distressing, though, is that while many of these movies may been altered, removing gratuitous sex scenes or excessive violence and language, to appeal to a broader audience, some airlines were airing movies that still included this content.
As Movieguide® previously reported, Delta initially aired edited versions of the movies ROCKETMAN and BOOKSMART. However, after complaints, the airline replaced the filtered versions with the uncensored original movies.
While adults may be able to practice media discernment for their in-flight movies, younger children had the same access to this entertainment. This means that children could watch movies with excessive moral problems with the click of a button. Children could also glance across the aisle and see an adult watching a movie with more gratuitous content.
Media-wise flyers should be aware that their entertainment choices are being monitored by little eyes.
However, the Forbes data didn't just look at the most popular movies.
Passengers also watched television shows to make them laugh or inspire them to cook something with a weird mix of ingredients.
THE BIG BANG THEORY and FRIENDS were the two most popular shows on United and Alaska, while the Food Network's popular competition show CHOPPED came in first place on Southwest.
With this data, though, comes some caveats. Each airline has different in-flight catalogs that don't feature the same titles.
Check out all the top 10 lists below:
Southwest Airlines
Top 10 Movies of 2019:
A STAR IS BORN
CRAZY RICH ASIANS
AQUAMAN
A BAD MOMS CHRISTMAS
CAPTAIN MARVEL
CREED II
12 STRONG
THE HUSTLE
HUNTER KILLER
SECOND ACT
Top 10 TV Series of 2019:
CHOPPED
THE OFFICE
FRIENDS
FIXER UPPER
BEAT BOBBY FLAY
THE BIG BAND THEORY
DEADLIEST CATCH
THE KINDNESS DIARIES
DINERS, DRIVE-INS and DIVES
SOUTHWEST EXPLORES HAWAII
Alaska Airlines
Top 10 Movies of 2019:
CRAZY RICH ASIANS
A STAR IS BORN
CAPTAIN MARVEL
THE UPSIDE
AQUAMAN
FANTASIC BEASTS: THE CRIMES OF GRINDELWALD
MARY POPPINS RETURNS
THE MEG
AVENGERS: INFINITY WAR
CREED II
Top 10 TV Series of 2019:
THE BIG BAND THEORY
FRIENDS
YOUNG SHELDON
PUPPY DOG PALS
THE MARVELOUS MRS. MAISEL
WILL & GRACE
KILLING EVE
RIVERDALE
CRIMINAL MINDS
MAN IN THE HIGH CASTLE
United Airlines
Top 10 Movies of 2019:
BOHEMIAN RHAPSODY
A STAR IS BORN
CRAZY RICH ASIANS
12 STRONG
JOHN WICK: CHPATER 3 PARABELLUM
Top 10 TV Series of 2019:
BIG BANG THEORY
FRIENDS
GAME OF THRONES
MODERN FAMILY
THE OFFICE
BIG LITTLE LIES
CHERNOBYL
BOB'S BURGERS
HOW I MET YOUR MOTHER
THE SIMPSONS
JetBlue
Top 5 Movies of 2019:
A STAR IS BORN
AQUAMAN
BOHEMIAN RHAPSODY